Shadow in Hospital
Shadow in Hospital
Shadow in Hospital
by
Emi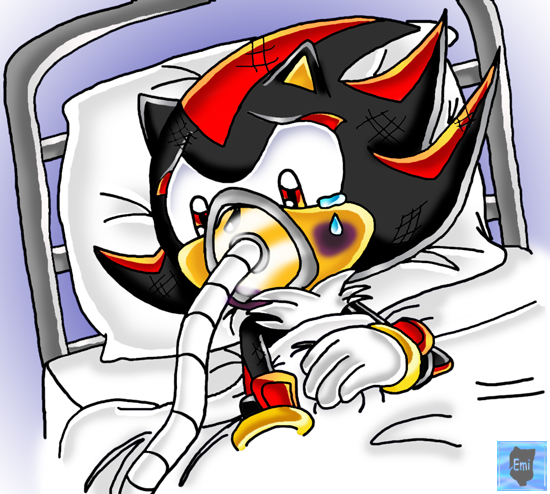 Description
This has to be the best Shadow pic I have ever done, I love cging in SA2 style and it makes my work look much more better, and I started drawing the lines with the mouse (god that takes forever and how those people do it in straight lines ). <br />
<br />
Anyway this is from my doodles page and I love shadow expression here. He got beatened up by a bad guy yet he smiles cause he knows he has got friends to help him out<br />
<br />
AAAAAAAAAAAAAAAWWWWWWWWWWWWWWW<br />
<br />
Well I think it looks like that, anyway I hope you Shadow fans really like this.
General Info
Comments
177
Media
Unspecified
Time Taken
Reference