Blush
Blush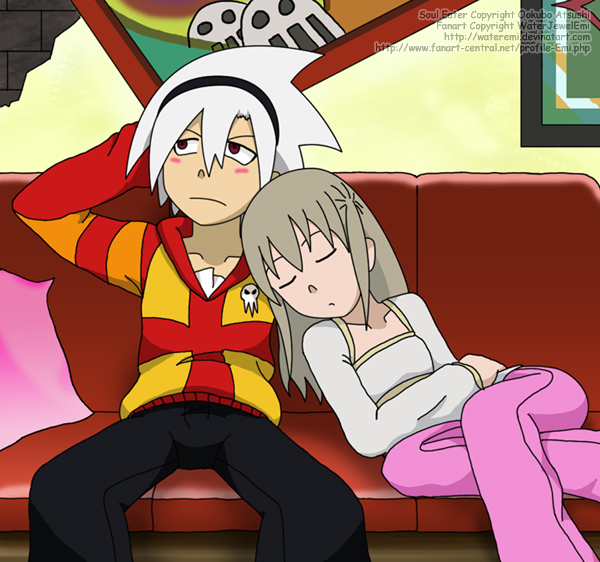 Description
I have been wanting to draw these two for ages. I just love their relationship during Soul Eater anime and Manga. Took me ages to get Soul colours right on this jacket since they are in my own design.
I tried to make the background as close to there living room as possible using screenshots and stuff.

Story: Soul and Maka are watching tele together when Maka got tired and feel asleep on Soul. Soul looks away and blushs while thinking 'Baka'. He then smiles.

Story telling skills shoot I know! If anyone can write this better I will post it on here.

I am really happy with how this came out.