L, the master of puppets
L, the master of puppets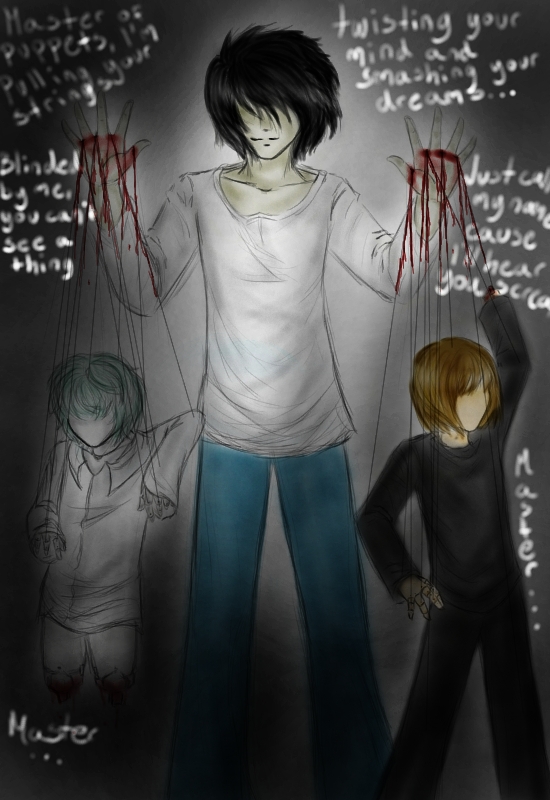 Description
YAY! TABLET! xD
So, I just wanted to finish this piece which I started some days ago... and this might need some explanation.

When I look at L I see many different things, as many people I see him as cute at times, but other times I try to dig out other things about him and sometimes he turns out directly scary. This is one of those times.
I started thinking of L while listening to the song "Master of puppets" by Metallica, and somehow I found myself looking at L in a different way again, and this picture was produced in that process.

I hope people wont hate me or something, L can't just always be drawn cuddly and cute so... and I kinda tried to make him sort of glow against the darkness, but I'm not sure if it worked out xD

If people can't read the lyrics I've written it's this:

Master of puppets, I'm pulling your strings
Twisting your mind and smashing your dreams
Blinded by me you can't see a thing
Just call my name, I'll hear you scream
Master...
Master...

So I hope you like :3 no more rambling from me now.
General Info
Comments
20
Media
Digital drawing or painting
Time Taken
some
Reference
none