The Death of Takouya ((Request for Takouya))
The Death of Takouya ((Request for Takouya))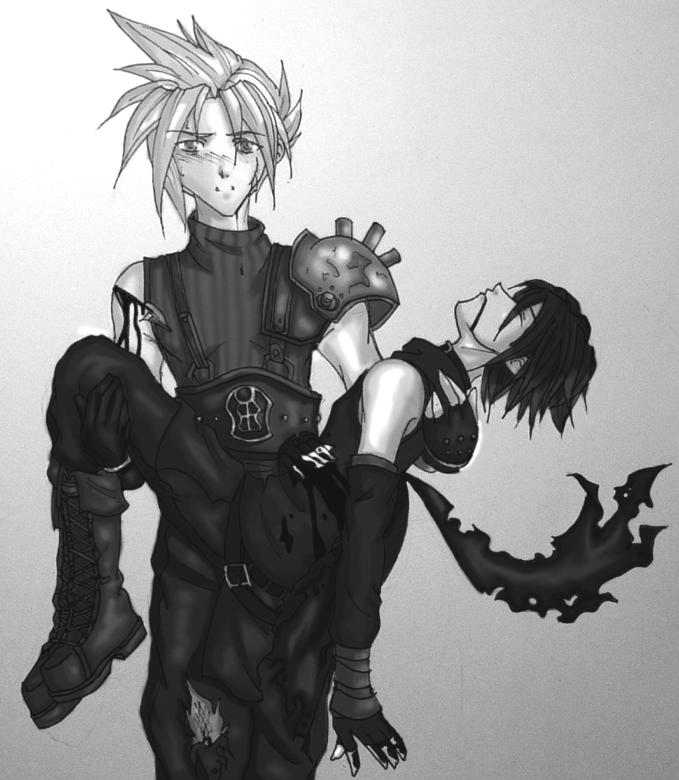 Description
Oh noes! This one turned out so blurry when I uploaded it...x_X Sheesh...Anyways, fellow FAC artist Takouya requested this. Takouya, ((The dead one...)) Is her Final Fantasy VII fan character. He dies of a stab wound made by-- ::BLEEP::<br />
<br />
Takouya: ::Slams mallet of censorship across Shadow's skull:: Sorry, can't let you spoil it any further, you idiot!!! >_<<br />
<br />
Shadow: x_X M'kays...that's Cloud in the backround, by the way. I don't know how you wouldn't be able to recognise him by his hair, since it's often bigger than his head in some pictures. XD Cheerio!
General Info
Comments
15
Media
Unspecified
Time Taken
Reference