Give Boromir a Hug!
Give Boromir a Hug!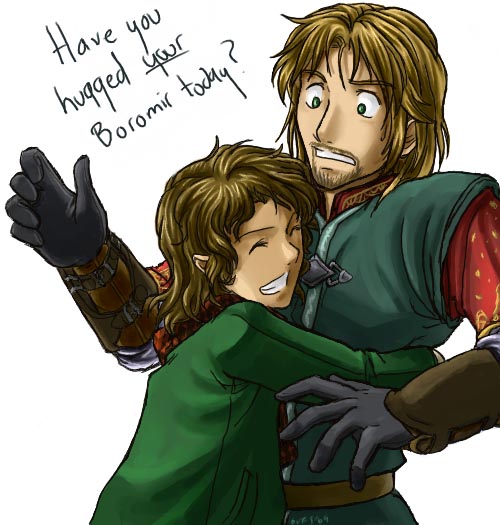 Description
I got this idea from the lj community hug_boromir. I mean, come on - the poor man is not as well-liked fandom wise, he gets arrowed and killed (stupid orcs!) and is all but forgotten by end of TT and RoTK. The least you could do is give him a hug. XD<br />
<br />
And yes, that is supposed to be Pippin. But it came out looking like Frodo. xx;<br />
<br />
Argh. Sorry for posting this up - it failed to meet my expectations and came out...ew...I don't mind the rest of the coloring, but I totally bungled the skin coloring. -_-; At least it's out of the way and I can move on.
General Info
Comments
72
Media
Unspecified
Time Taken
Reference