Anime Character Collaboration
Anime Character Collaboration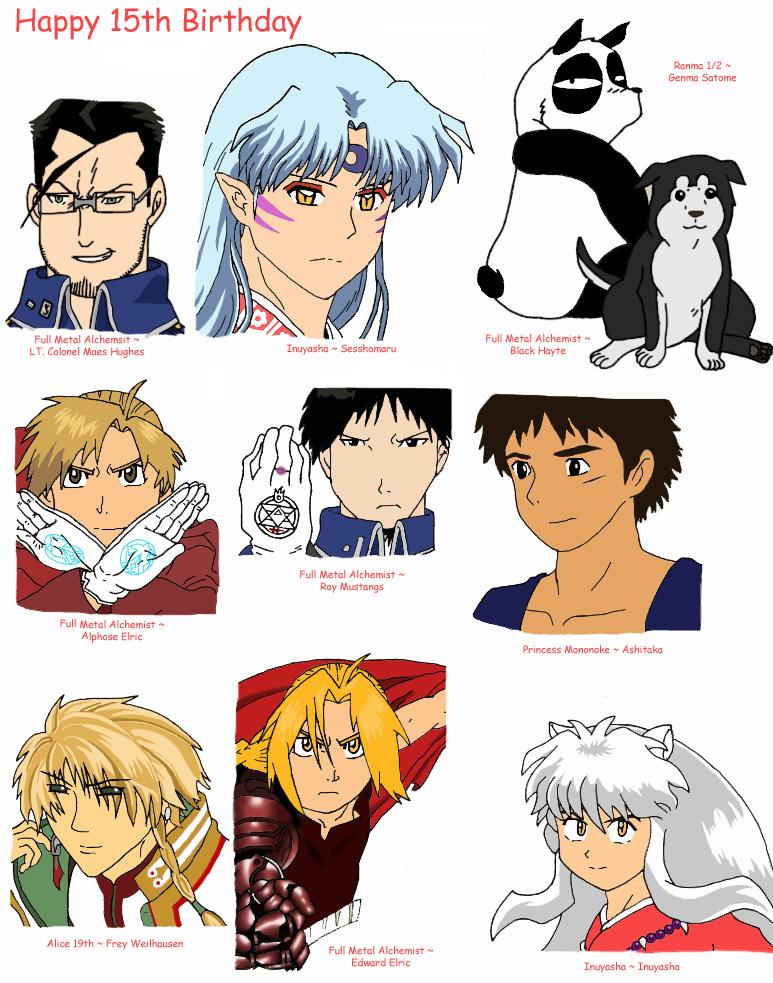 Description
This was a birthday gift for Sinqollo7.

These are her top ten favorite anime charcaters.

I have never drawn any of these charaters before, so it was quite a challenge. I''ve never done anything that took so long in my life. She gave me some reference pics so I could actually draw the characters, and I copied out (free hand of course) every single wrinkle in their clothing, every crease in their skin, and the shadows in their hair.

It took way too long, so enjoy it! Please comment.