my rabbits Vs kaiba!
my rabbits Vs kaiba!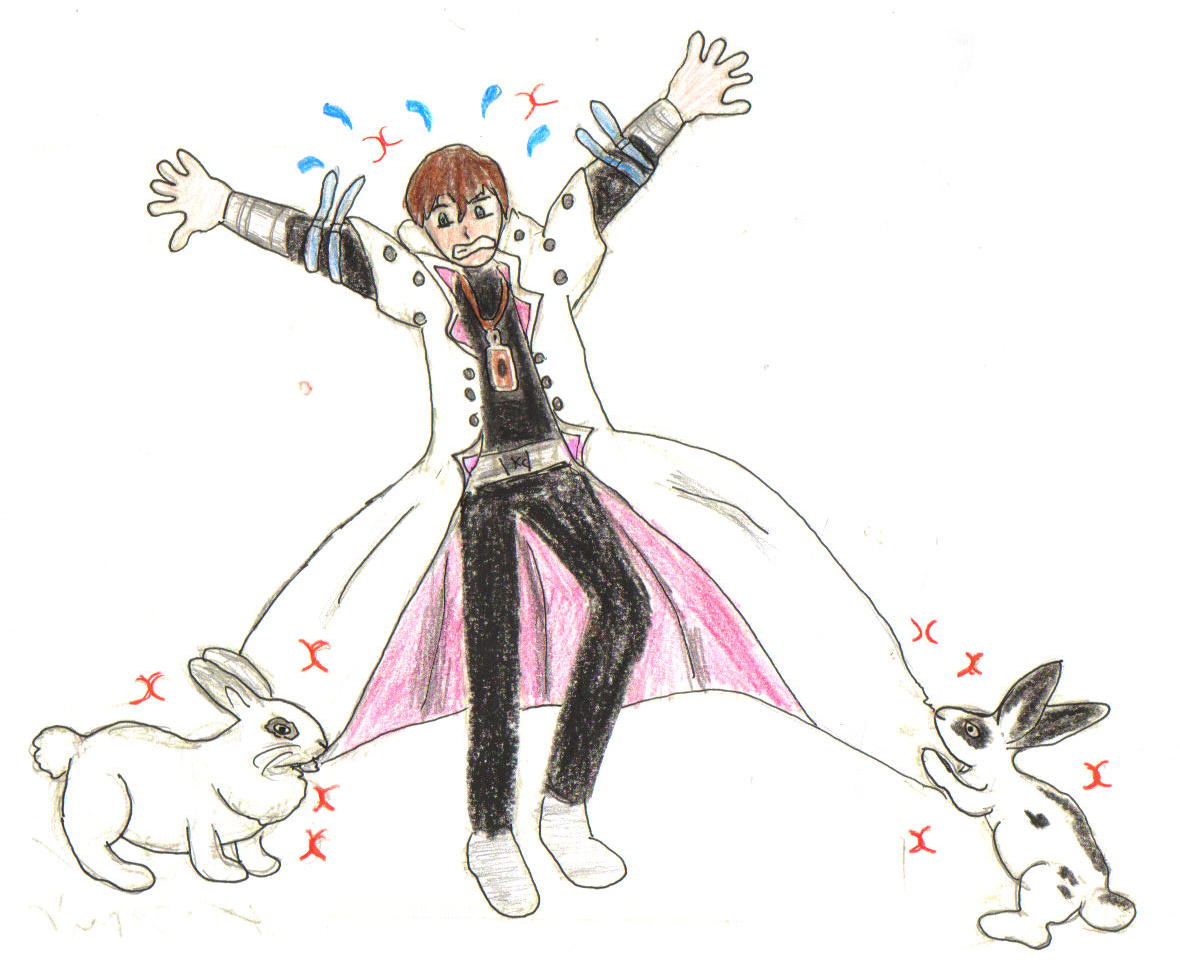 Description
Kaiba: get off of me!(kicks rabbit)<br />
Zera: LEAVE MY RABBITS ALONE!<br />
Kaiba:(quietly) ill be good...<br />
<br />
Me: (sigh) it started when my rabbits were collecting for their nests, attacking my friends clothes to get the material. then one of my friends said something about what they might do to seto kaiba and... well i had to draw it! (sigh) its not very good due to my hand is still badly hurt. im on high level painkillers now... oh well... enjoy!