"That's Him All Right..."
"That's Him All Right..."
"That's Him All Right..."
by
Fogwa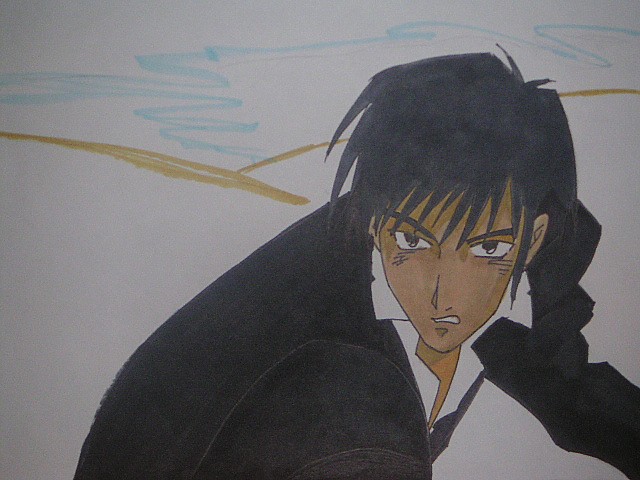 Description
back into trigun again... It's the only anime I've got and I've been needing to watch SOMETHING in Japanese... Don't get me started on how horrible the anime is...ugh..Well anyways this is the scene where Vash and Wolfwood go off of the bus-thing to rescue the little helen girl from those lost-techno-robot-thingies...Its right after wolfwood tries to stab the robot watchdog and figures out that its a little pointless...funny scene..yah...so anyways i was seeing if i still had my anime niche and drew wolfwood. I don't particularily like how i colored him, but i dont have any skin colors, so...wait...im lost...
General Info
Comments
6
Media
Unspecified
Time Taken
Reference