Bulbasaur #1
Bulbasaur #1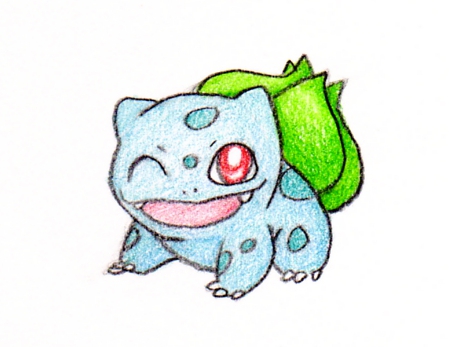 Description
Done! Weeeee! Yahoo! And hooray and thanks to all that put up with it!
Wow, 493 Pokemon and only 49 sheets of paper used. I was originally going to do each one one their own sheet but after I finished Arceus I realized that I wouldn't have any paper left if I did that. So Arceus is the only one that got his own sheet.
Which is why he looks good and a lot of the others look kinda bleh-ish.
Okay now that this is done I'll start posting my normal stuff next week. Probably Friday.
Also, I'm doing request again.
Oh, yes! I should mention that I'll be posting the pictures that have been in my computer since I started this list thing.
It's been what, a year since I did my normal stuff? Feels like it anyway.