Toon Sora
Toon Sora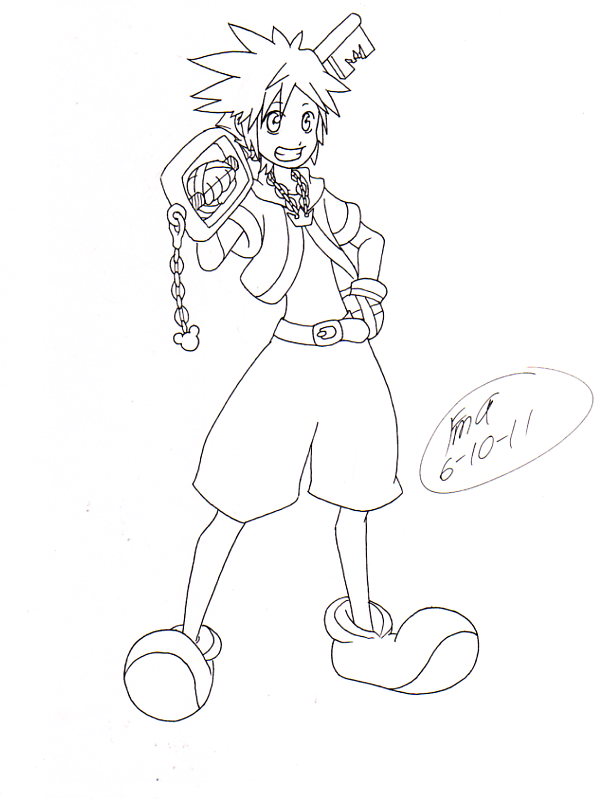 Description
Okay, back for real now!  Hmm, the site looks different.
Sorry that I've been forgeting/ignoring ya'll.  My computer went bonkers a while ago and deleted the pics I had scanned in which kind'uv scared the crap outta me. But I'm here now! Yay!
So now I will bombard you with all those pics. Or, most of them.  I didn't scan all the ones I had in before 'cause some didn't look good to me anymore.   I was planning on redoing some of them anyway.
Anyway, this was done to try out a new (at the time) pen. I hate drawing Sora's clothes.
Sorry if I'm rambling, but I'm a little hyper at the moment.
Why you may ask? Because after I'm done bombarding you with these pics, I'll be bombarding you with pics of
N!
 Why?  Because last night I found out that
N
will appear in the Pokemon anime and since then I've been drawing
N
non stop!  
Although as much as I'm fangasming about it I'm keeping my expectations low.
What happened to the pic cropper thing? Probably not where I should be asking but I'm doing it anyway.