G-Kyurem Complete (second version)
G-Kyurem Complete (second version)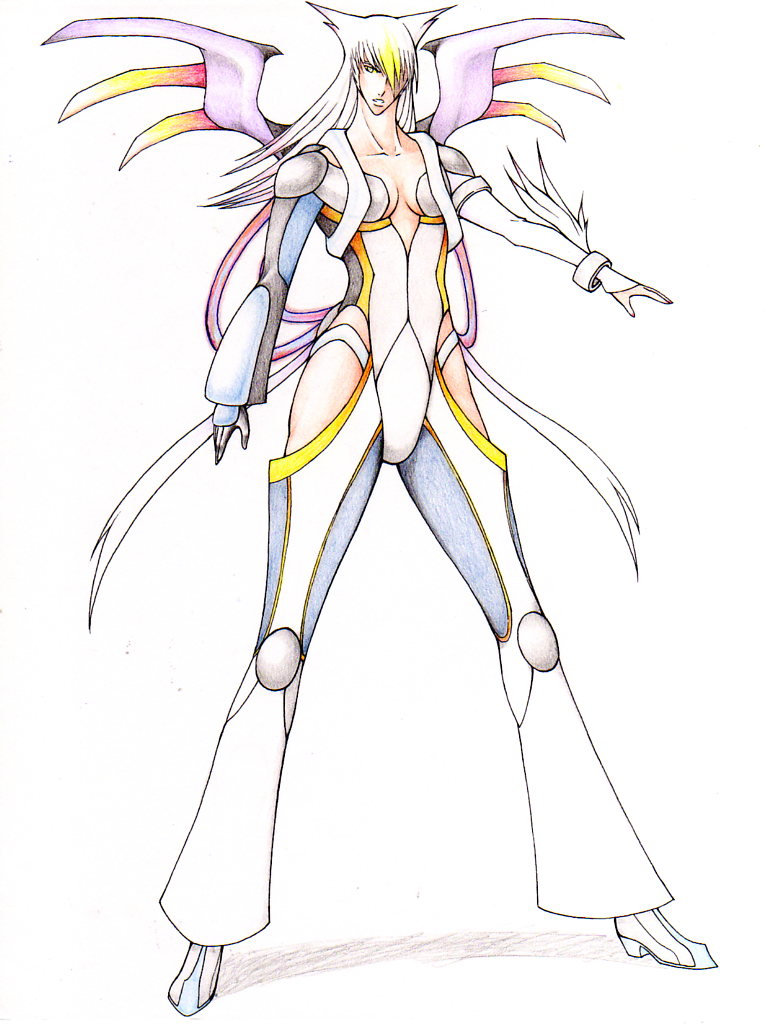 Description
After B/W I drew a G-version of Kyurem. I didn't like it, because it was just a frozen, naked (featureless) guy.
Sometime later I made G-Zekrom ( I think it's the 3rd try I posted) and Reshiram ( finally settled on the 10th try, it'll be posted soon).  Then I did the 1st complete Kyurem
Then when B2/W2 were announced I figured I'd redo this guy.
Since I made Zekrom female and Reshiram male( Yin and Yang ) it seemed right to make Kyurem a hermaphodite. I didn't start until I got W2, but it was done before I was even half way through the game. How was I supposed to know Kyurem's wings are actually plugs?
It wasn't colored until recently, and is my favorite G-mon ( that's what I'll call them now. Don't really like the sound of pokemorph).
It was a bit hard combining a male and female body without making it look awkward. I think he/she still looks too female.
Sorry if I'm babbling.
General Info
Comments
6
Media
Colored Pencil / Crayon
Time Taken
couple hours in all
Reference