G-Latios(work in progress)
G-Latios(work in progress)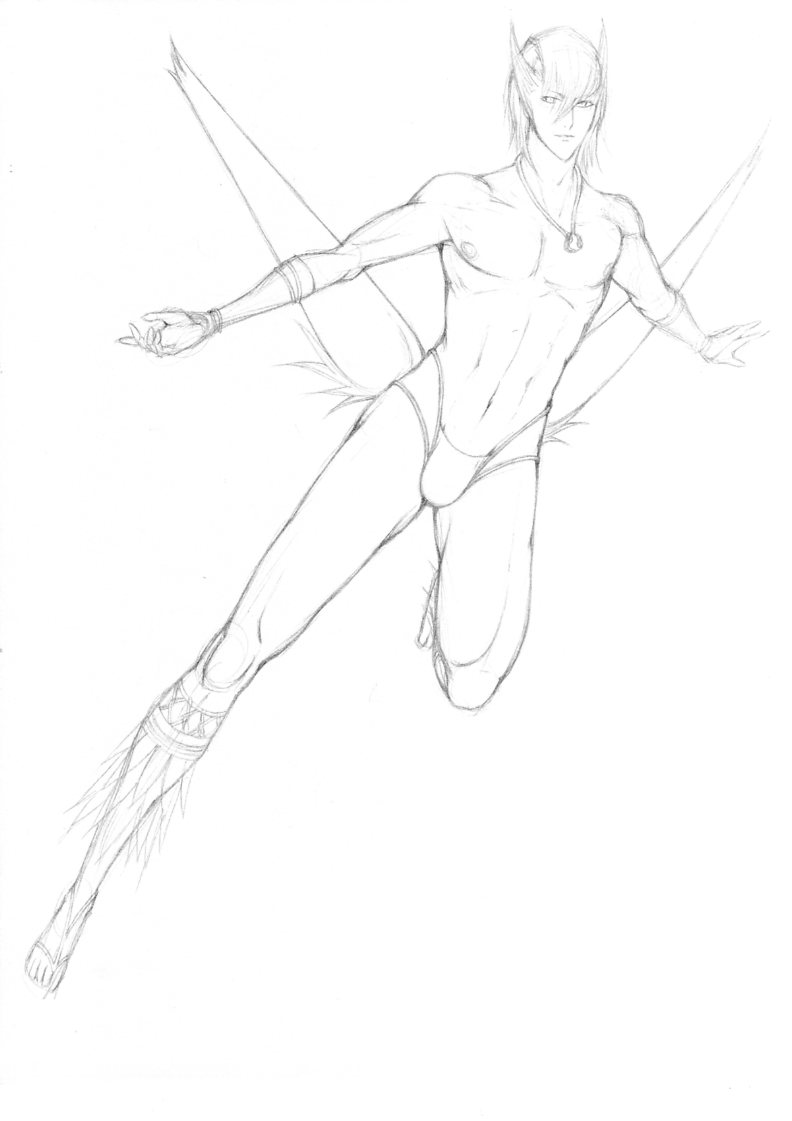 Description
I like to look at awful comicbook art occasionally for a laugh and to know what not to do.
So a couple months ago my dad and I were looking(cringing) at some with hideously overdone muscles. I can't find it but there was one(I think it was a Batman) were the arm muscles are just a bunch of little balls strung together.
I did this just to show a nice normaly body, and then decided to make him Latios because I was working on him already but that one came out crappy.
Anyway I'm not sure if I'll ink this, I'm a little afraid that I might mess up his hands and head.
 
General Info
Comments
4
Media
Graphite pencil
Time Taken
nnngh
Reference