G-Reshiram
G-Reshiram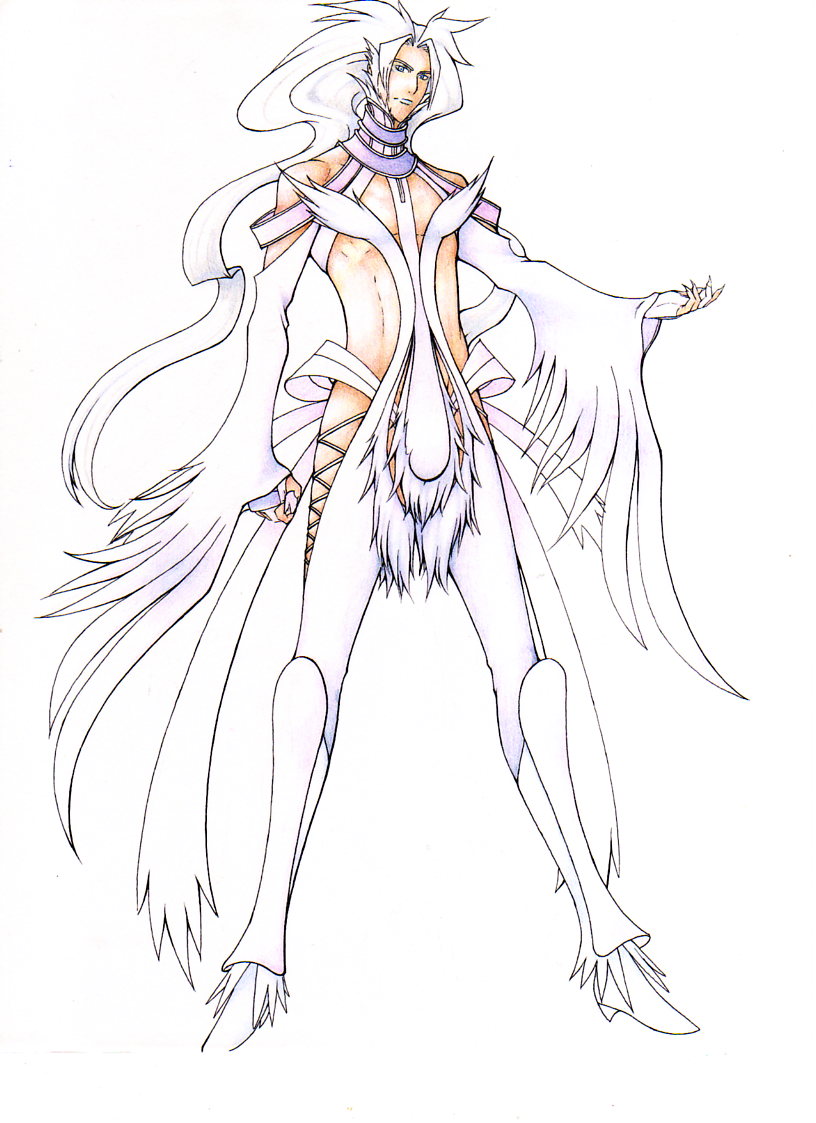 Description
After about 10 tries I finally have a design I'm pleased with.
But that stupid crotch of his, arrgh!  I tried a few times to make it look like the permanent boner that the Pokemon has, but it just looked so stupid I couldn't bring myself to keep it in.  So instead I have the fur tufts thingies, and the tail became a bow.
Anyway, since I did Zekrom's armor pretty much like the Pokemon, I decided to have Reshiram's a little abtract-ish, and where Zekrom's abs are bare and everything covered Reshiram has kinda covered abs and... I'm afraid to draw him from behind. Words, words, words, and... that's about it I think.