"Bloo, don't be mean to Wilt!"
"Bloo, don't be mean to Wilt!"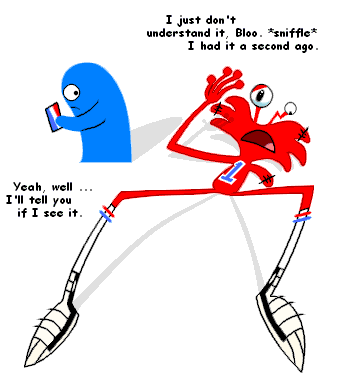 Description
I am SOOOOOOOOOOOO sorry for taking so long to repost this. And I am also so sorry for not saying right away who commented on this before. I have a list somewhere so I wouldn't forget... I'll post who commented on this a long time ago when I find that list. It's somewhere in my closet. O.o Anyway..... for those of you who have not seen this picture (by the way is used to have a different name), Bloo took Wilt's... eh... whatever it is for some reason, like collecting stuff or something dumb like that. Bloo's mean! lol But he's gonna give it back later probably. Hopefully. Maybe...