A Big Namek for the Little Lady
A Big Namek for the Little Lady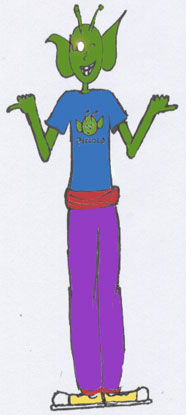 Description
This song's going out to ToadslyQuinne, who requested that I draw this for her about a half an hour ago. She asked that he be standing with his arms out like that, wearing glasses. I could only meet her halfway and, for that reason, we seem him at the height of fashion in a monocle.<br />
<br />
Remember your Barbie or Superman costume for Halloween? The one that had a mask and a smock with the person's picture on it? Yeah, well Piccolo has one of himself. Just because.<br />
<br />
I figured him for yellow Chucks. Green was too typical and red would make him look like Christmas when he goes to play basketball with Vegeta and Krillin, so yellow it had to be.
General Info
Comments
1
Media
Unspecified
Time Taken
Reference