Boba Fett
Boba Fett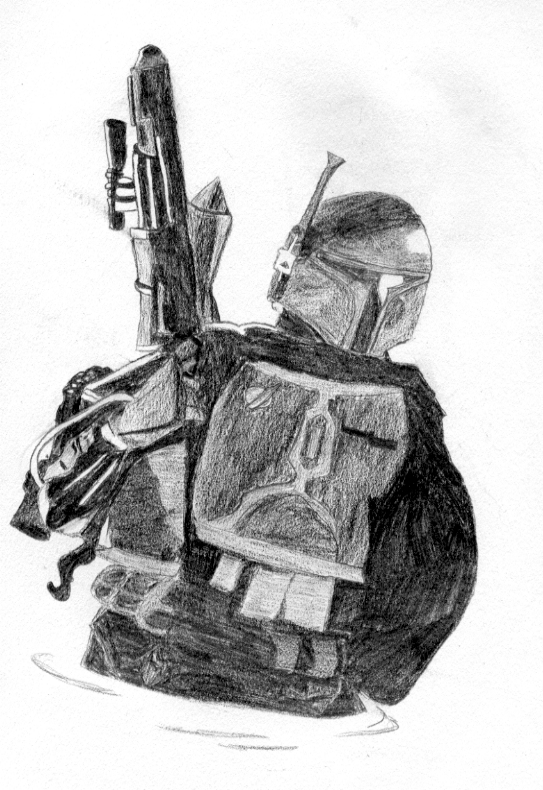 Description
We were camping this weekend. I really wanted to draw something and I hadn't brought anything for reference. That was when I saw my Legacy of the Force book. It had Boba on the cover, so I drew him.

The shading wasn't going too well and I couldn't figure out why, I mean, I couldn't have been THAT out of practice. I figured out why it was different when I looked at the lead I'd brought for my pencil, it was B lead and I normally use HB, so everything was going on darker.

I also have a photo negative of this pic, I might submit it later, but I dunno, think I should?

Also I didn't know what his pants looked like cause the book cover ended so I decided he's walking through some kind of liquid that doesn't show reflections.