Torn
Torn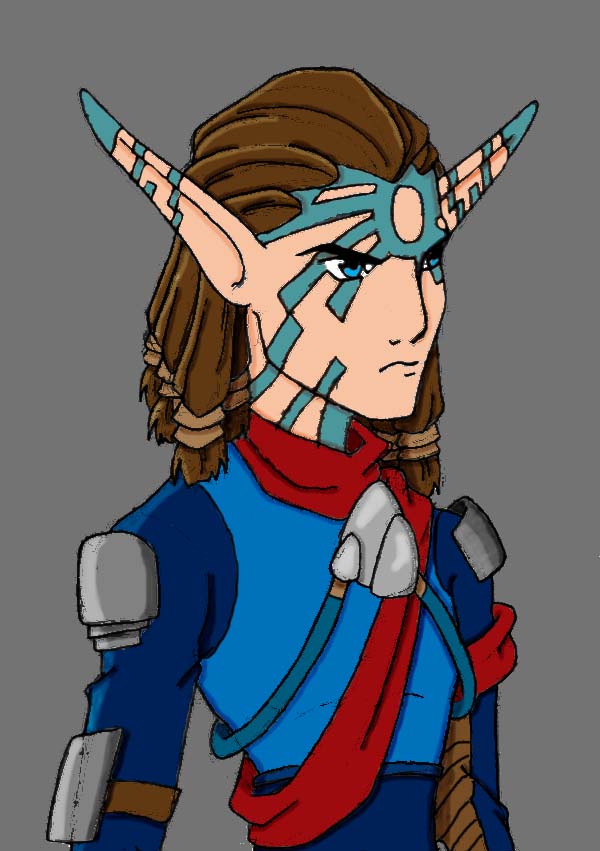 Description
Okay, well, as much as I'd love to say that this is all my own work, I can't. Goddesstears of DA drew it, I just coloured. Here's the link to the original.
http://goddesstears.deviantart.com/art/Torn-sketchie-46941580
I'm really happy with how the colouring turned out, I tried doing something a little different with the cel shading. Instead of giving it its own layer, I used the burn tool right on top of my colour. I'm not sure which method I prefer, there's a lot less colour swapping when I use the burn, but if you go over the same spot accidentally it gets too dark. I don't know. I also did something else different, highlighting, used the dodge tool for it. Usually if I do highlighting I give it its own layer too. It worked exactly the same as the burn tool, if you accidntally go over a spot you make it too light.
Any way, credit for the drawing goes to Goddesstears.
Enjoy!
Heh, I just noticed, it's been exactly a year since I joined FAC. Now I really wish I'd drawn it, then the best picture in my gallery would be all my own. Oh well, I'll take what I can get.