DAMN PIMPIN'.
DAMN PIMPIN'.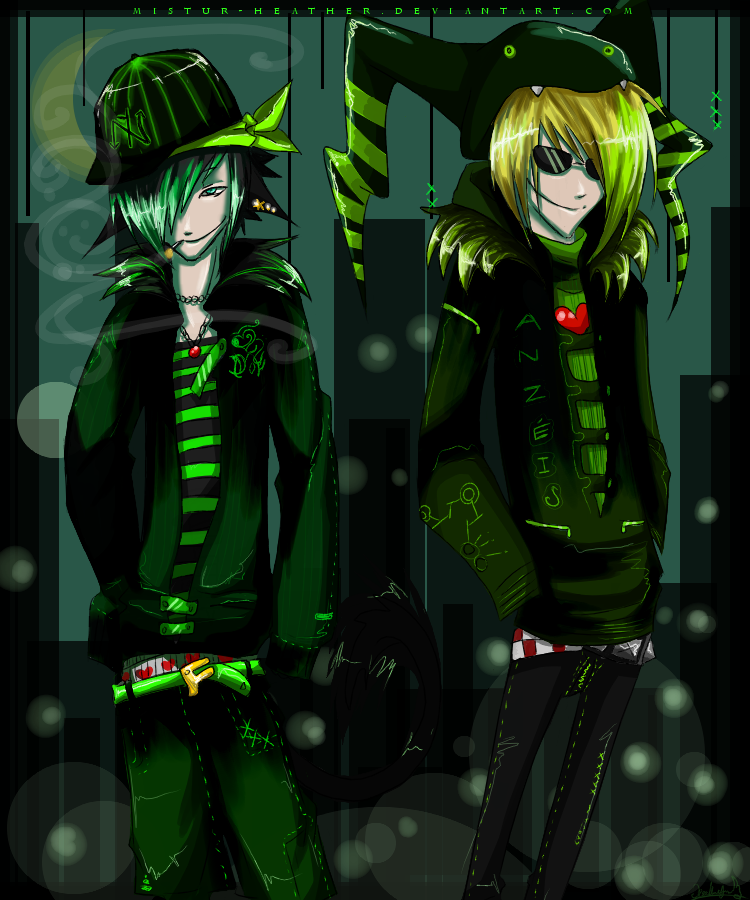 Description
OH. MY. frackING. APPLES.

DAMN!

This took WAY too long! But I'm SO SATISFIED WITH IT!

It's for the one and only Luz-Chan, the Final half of the half of the art trade, YO!

Ummm.. I'm sorry if Eleventh doesn't look right.

This has got to be one of my best works on here. UGH... Kyaa.. I had so much fun... ummm... 8 hours straight! YES!!! *goes insane*

UGHHHHHHHhhhh... *bangs head against table* TIRED...

But please do enjoy! CAUSE I WORKED MY BUTT OFF YOU prickS!

THANKS. And have a nice day!

Fauzt©Heathere
Eleventh©Nuzzle

FUHH SHIZZZZZZz..z..z...
General Info
Comments
24
Media
Digital drawing or painting
Time Taken
about 8 hours
Reference
Luz's pictures of Eleventh of course...