Evil Vacaton pg. 25
Evil Vacaton pg. 25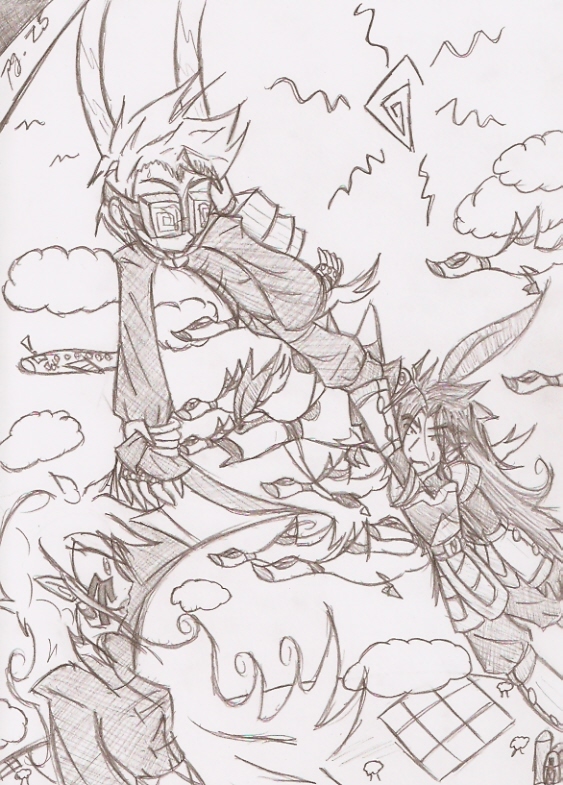 Description
Pg. 25 Notice how there are no words on this page. Also, it's a full-blown page pic. I was too lazy to put them there and to use separate "boxes" to do so. Soooo...

Leader-Bird: *starts honking orders at other bird-things*
Bird-Things: *understand*
Jack: What'd he say?
Chase: *panicking somewhat* There's a big wind-gust coming this way!
Jack: o_oU D'oh crap. That ain't good.
Wuya: *clueless* What's so bad about that?

Meh.