Dimitri and Rajan - For Hawiian_Tiger
Dimitri and Rajan - For Hawiian_Tiger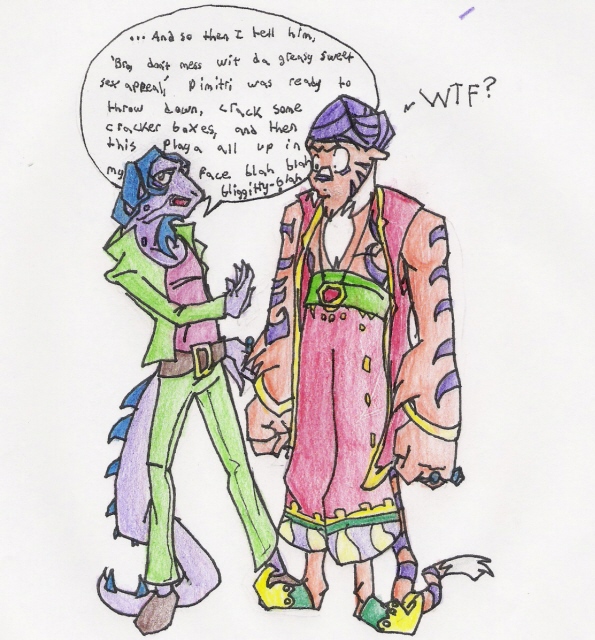 Description
Here you go, Hawiian_Tiger!

I hope you like it.

Oh, and Dimitri's text is supposed to look like gibberish..but if you wanna know what he's saying:

...And so then I tell him, 'Bro, don't mess wit da greasy sweet sex appeal' Dimitri was ready to throw down, crack some crackerboxes, and then this playa all up in my face, blah blah bliggitty-blah...

This request(c)Hawiian_Tiger;

The word 'Bliggitty'(c)Me.