Dancing in Color
Dancing in Color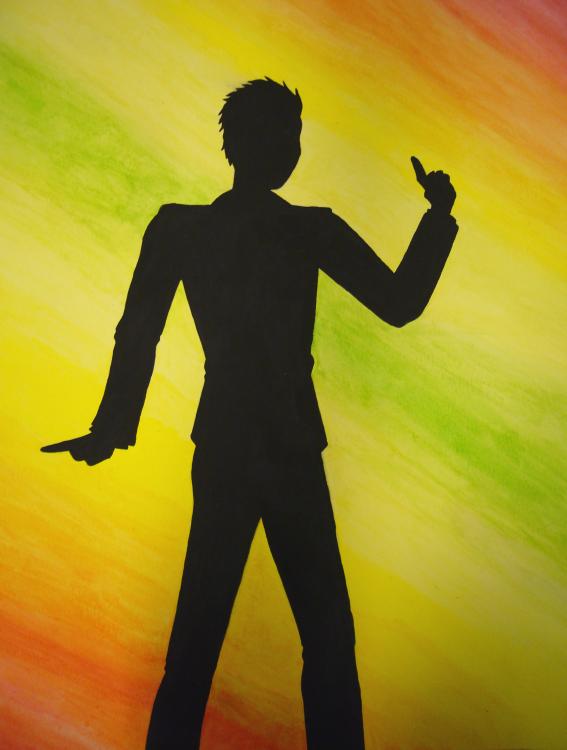 Description
OMG I am amazing! I managed to pull this project off because my art teacher just gave me a pad of paper and said, "Paint something." That's the advantage of being one of 3 sophomores in an art class full of freshmen; I can do pretty much whatever I want. Anywho, this is an alteration of my pic "I Think I Feel Like Dancing" with a slightly different style for ol' Finn. It's more realistic and I think I changed his hair a little bit. This was so much fun to paint.

Finn (C) Jackie Chan Adventures and Sony
Art (C) IrishRoulette

Steal it and you die.