Yuffie Kisaragi
Yuffie Kisaragi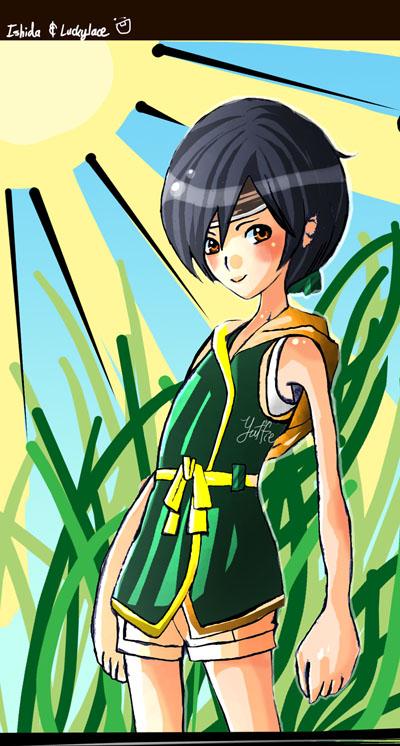 Description
Luckylace: Yuffie Kisaragi. Here she is for all you guys to behold, for she is adorable, small, and ninja-ish. Birthday gift for luckylace222, and she was so happy with it that she wished she had hit him in the face is happiness!

Ishida: Thanks for submitting this Lace of good fortune!!! but now i feel that since you colored it AND submitted it, it was way too much work for you to do since it was a gift!!!!!!!!!!! But regardless i thanks you sooo much like this much times 10 to the power of alot!!! I think i need to go to ts;eep.. its 4:30 am and im not tired!!!! *dies from exhaustion*

Lineart: Ishida16
Coloring: luckylace222

Enjoys peeps~!