Anime Cosmo(chibi-ish, not chibi!)
Anime Cosmo(chibi-ish, not chibi!)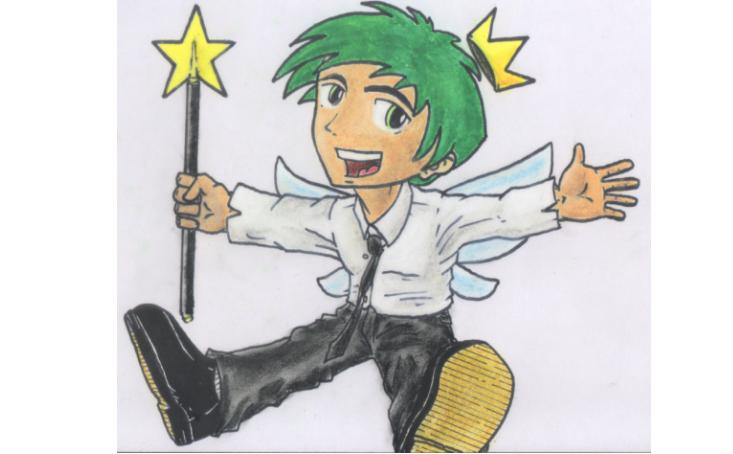 Description
I made Cosmo look small(like a little kid) so he would still look like the cartoon Cosmo. Only chibi-ish(as written in the title) and anime-like. I think it's just plain wrong to make them fairies(except Jorgen)to look tall 'cause the original looks won't be noticed anymore. The proportions should be kept. This goes to the other cartoons as well.But as long as the drawing looks good, then okay, I have no problem with that.<br />
<br />
A suggestion to fellow artists: I noticed many fanatics lately who drew ther favorite cartoon character in anime form. If you attempt to do that, try to maintain the proportions of the original character and use them as you draw your fave character so they would still look like the original ones. But you dont have to show all the original proportions...AHHH, I need not explain further. Just look at my drawing so you'd understand. Just sharing to you what I know. If you have your own style already I won't attempt to change it.<br />
<br />
This was done in 2 hours. I used oil pastels for the colors. Pls. comment.
General Info
Comments
15
Media
Unspecified
Time Taken
Reference