Bi Pride
Bi Pride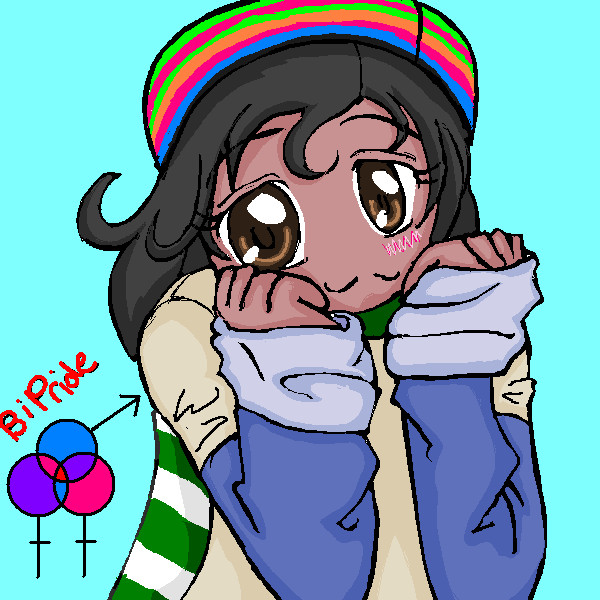 Description
awwww man there i go again. making myself look so many level cuter then i really am. XDDDD i found the symbol for bisexuals (two same sexed symbols, then one of the opposite, with the colors pink, purple and blue) And yesh. i dress like a random hoe, with the rainbow hat, tan shortsleeve, blue sweater, and slitherin skarf. (LAWL slitherin)
after weeks of feeling dead inside(feeling depressed and not caring about the world etc) i found something that pissed me off with a passion. XDD idiotic homophobes who spew out nonsense from their asslike mouthsssss.
http://jazmynmoon21.deviantart.com/art/Hear-Me-Please-72143602
you don't have to flame the dog. 40+ people have already done so. :D so all is well. I AM ALIVE INSIDE WEEE!!!
General Info
Comments
35
Media
MS Paint
Time Taken
Reference