Yuna, Rikku, and Paine!!!
Yuna, Rikku, and Paine!!!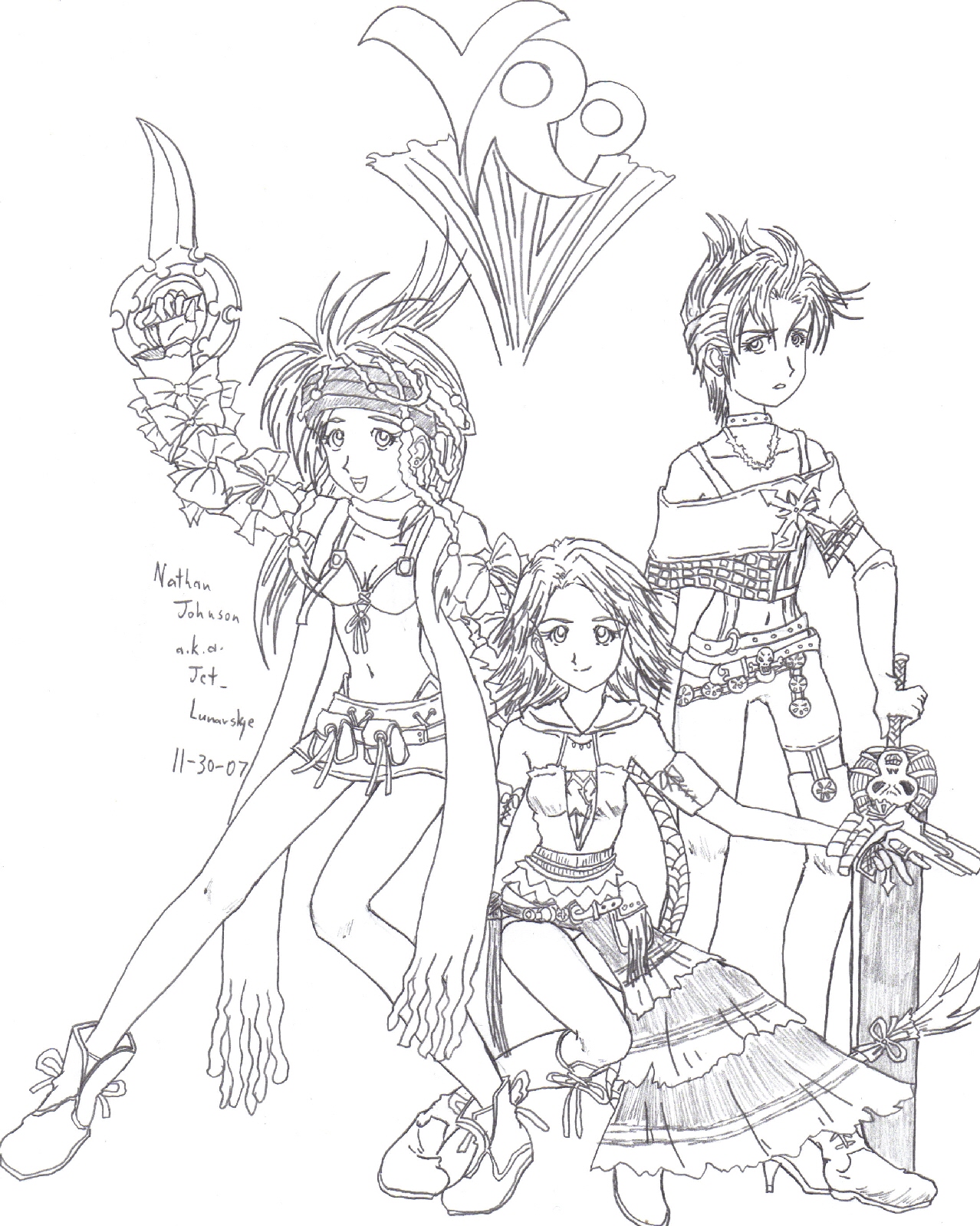 Description
Whoooo hoooo!!! This picture is in dedication to me beating Final Fantasy 10-2!!! About a couple of weeks before it, I finally beat Final Fantasy 8. I'm so happy that I'm actually beating video games and not starting over like I did for the longest time!! Drawing Paine here was the hardest, probably because this was my first time drawing her, and her face looks a bit thin. Of course I drew them in my way cause I can't possibly draw like Tetsuya-sensei. Sorry for the crappy weapons! Weapons are not my specialty, lol. Anyways, hope you like it and sorry for not updating as much as I should have. Now I'm gonna shoot for Final Fantasy 12, but I hear that it's really difficult. Laterz for now!!