HELLBOY vs. ALIENS
HELLBOY vs. ALIENS
HELLBOY vs. ALIENS
by
KER1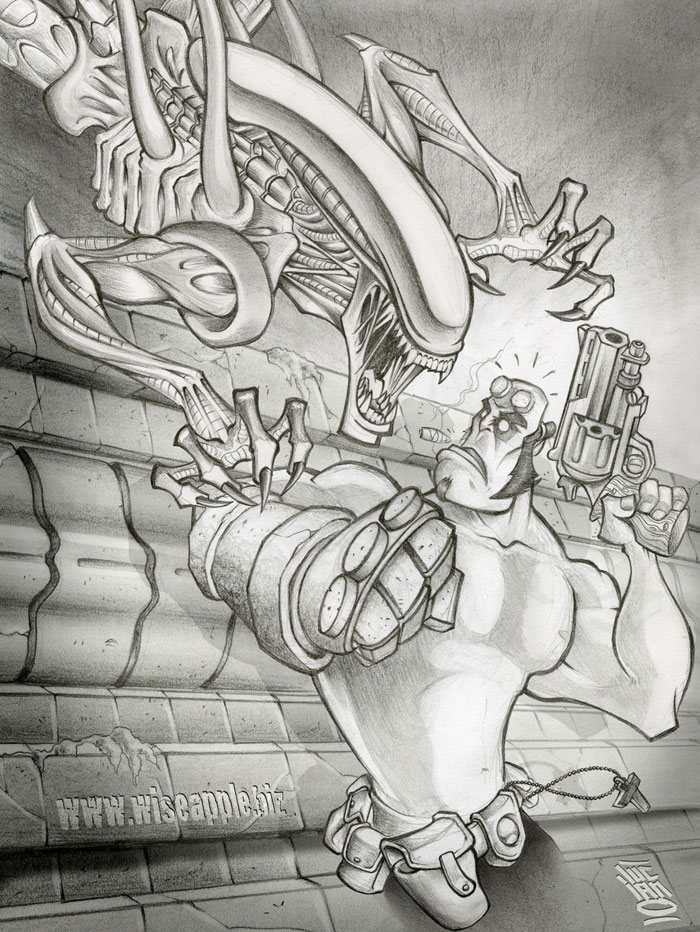 Description
TeotihuacÃn is an Aztec site of great importance not far from Mexico City. The Aztecs believed the gods created the universe here, and began construction on the magnificent temple complex around 100 BC. . . . Today many tourists frequent this amazing site but recently there have been many reports of tourists mysteriously vanishing, local authorities have had no luck in figuring out the strange goings on, so the matter had been turned over to The Bureau for Paranormal Research and Defense.

Of course The Bureau just assumed that tourists were wandering off and getting lost in some of the Labrynthine tunnels at TeotihuacÃn, but just to be safe they sent Hellboy to check things out . . . . .

Medium: HB Pencil, #2Pencil

Artist's note: I figured since Hellboy is always off somewhere investigating some craziness in any part of the world, the Aliens in the Aztec pyramids would tie in nicely. . . . I also figured "who would be better to deal with the acid blood when he blasts them in the face with his piece than Hellboy?"