The Final Stand
The Final Stand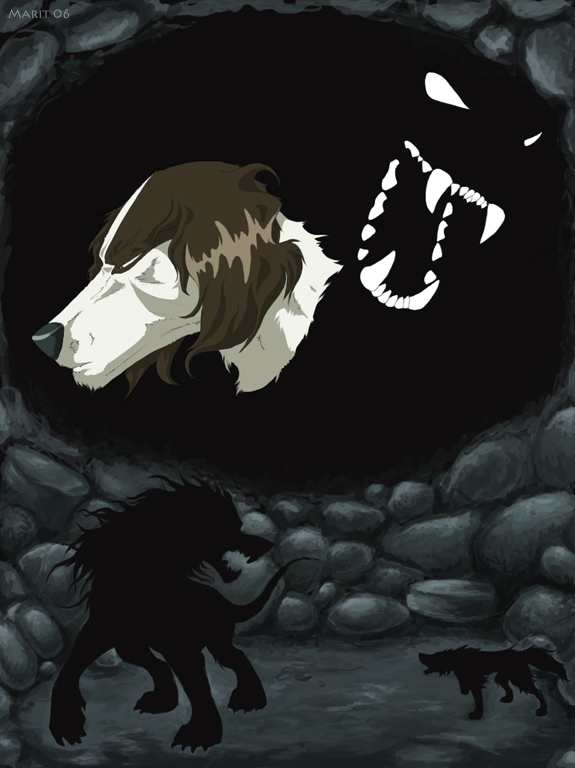 Description
Spoiler warning!: If you have not seen the Ginga Densetsu Weed series, and you are afraid of "spoilers," you may not want to read this description. Just warning those who don't like reading spoilers before they have seen a show.
Homigosh, it's got a bu-bu-bu-background! This one took me a while, mainly because of the carpet installation at my house, and also because I was just lazy. Then I moved my comp into my room, so I pulled it back out to work on it, and after late nighters, much Disturbed, generous amounts of Mineral Ice pain relieving gel, and a lava lamp, it's done! And now, it would be alright with me if I never see another rock for a while.
Now for the spoiler part...
After I saw the Ginga Nagareboshi Gin series, I fell in love with Smith. So, of course after seeing the first half of the Weed series and seeing Smith's final battle, I had to draw this. That scene made me cry, I admit...