An Intelligent Pair
An Intelligent Pair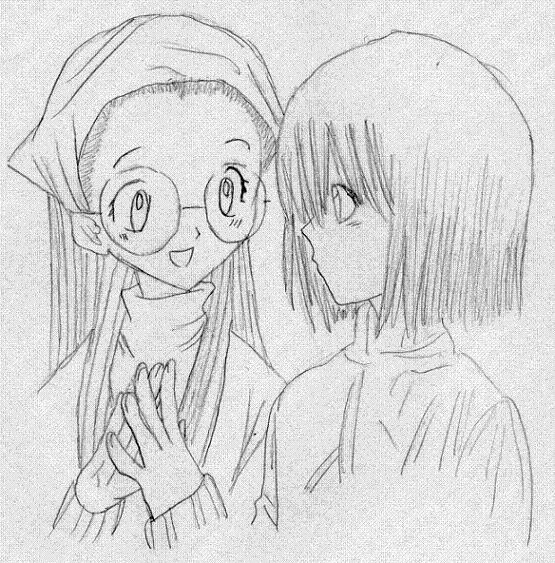 Description
THIS IS SO KAWAIIII!!!<br />
<br />
Most of my Digimon pics are gonna be pairings... I'm even open for requests, even tho' I dont like yaoi or yuri pairings, I'm willing to do it to please the fans...<br />
MY fave couple are Taiora (Tai and Sora), Yamimi (Yamato/Matt and Mimi), Yoken (LOL sounds funny... Yolei and Ken), and, of course... the BEST one... TAKARI!!! (Takeru/T.K. and Hikari/Kari).<br />
<br />
I'm working on a Tai and Kari picture... no, I'm not leaning towards incest, thank you -_-;<br />
<br />
I did this pic in Geometry (Shh! Don't tell!) today.<br />
<br />
LOL, again, like my Matt pic... I don't remember if I got this offa Google or I got it from somewhere in my peanut of a brain.<br />
<br />
Oh well... PEACE ALL!!!
General Info
Comments
15
Media
Unspecified
Time Taken
Reference