To my Limerent Object
To my Limerent Object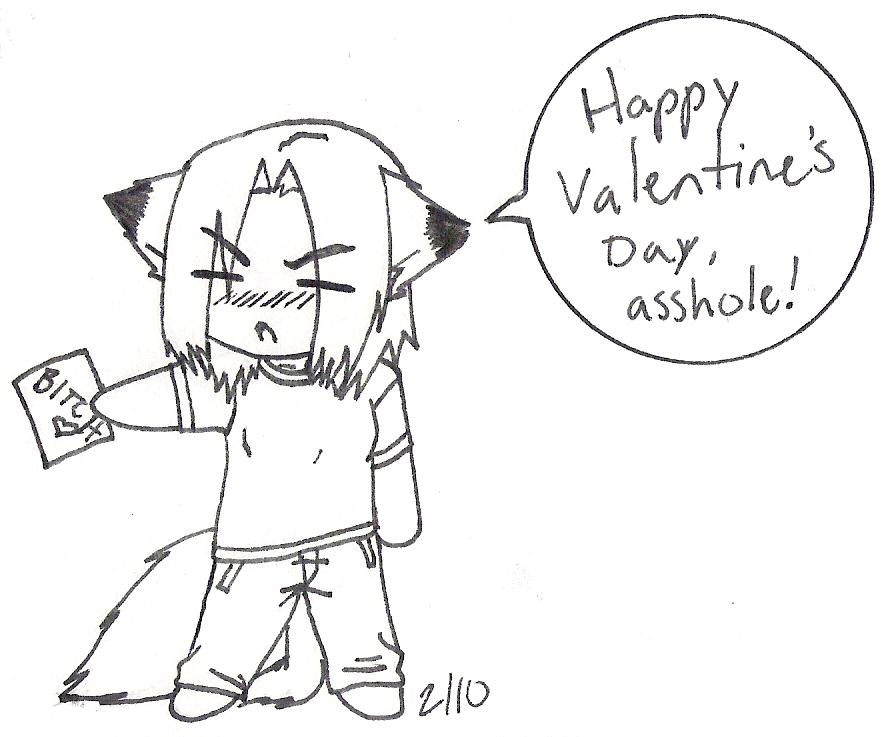 Description
"Happy Valentines Day, you asshole!"

<3 Just a chibi of me. I kinda hate and kinda love my limerant object, Arekusu-sama, now. Though, after yesterday, its more of a ''love'' thing... damnit, he knocked me outta balance.

But yeah, I don''t like Valentine''s Day so much anymore. The card companies and dumbass couples can go and screw off somewhere else.
General Info
Comments
3
Media
Ink or markers
Time Taken
15 MINUTES?
Reference