Buffy
Buffy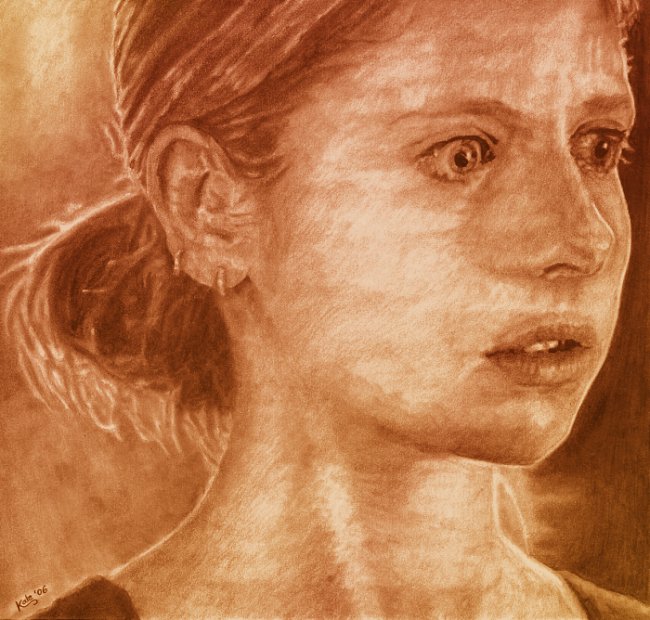 Description

Well…it has been a while since I have tried to do a Buffy pic…almost 5 years, I think.
 
While tidying up my room, I lately stumbled over my old Buffy tapes…and couldn't help watching them again. This picture is a shot from the episode "The Body" , which was particularly terrible. The expression on her face when she *SPOILER* enters her house and sees her mum lying dead on the couch…it just struck me. 
 
Well…I hope the picture is worthy of this memorable series.
General Info
Comments
24
Media
Unspecified
Time Taken
10 to 12 hours.
Reference
Photography