Smokin' 'causes cancer!!
Smokin' 'causes cancer!!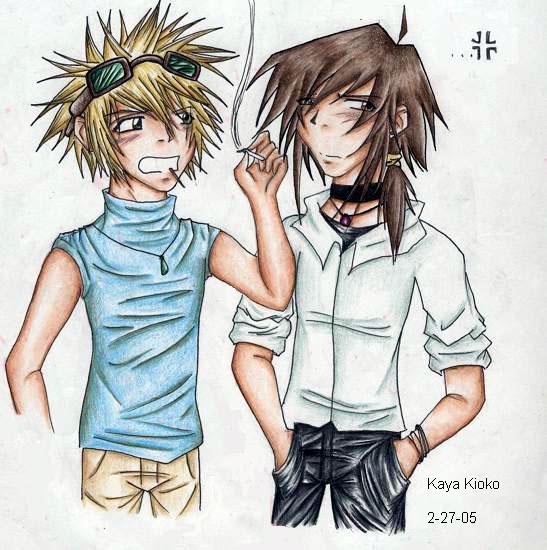 Description
...AHHH, PICTURE!!

My characters! Matt is blonde, Jack is brunnette. And here's a story about 'em!

Matt quit smoking so now he likes to be a b-word to Jack 'cause he still smokes, even though Matt wanted them to both quit at the same time. Now, Matt has a toothpick in his mouth to substitute the cig, isn't he cool XB

Uhh, I know arms are off and Matt is handless, but we can pretend.

Love it.
General Info
Comments
10
Media
Unspecified
Time Taken
Reference