Handicap Love
Handicap Love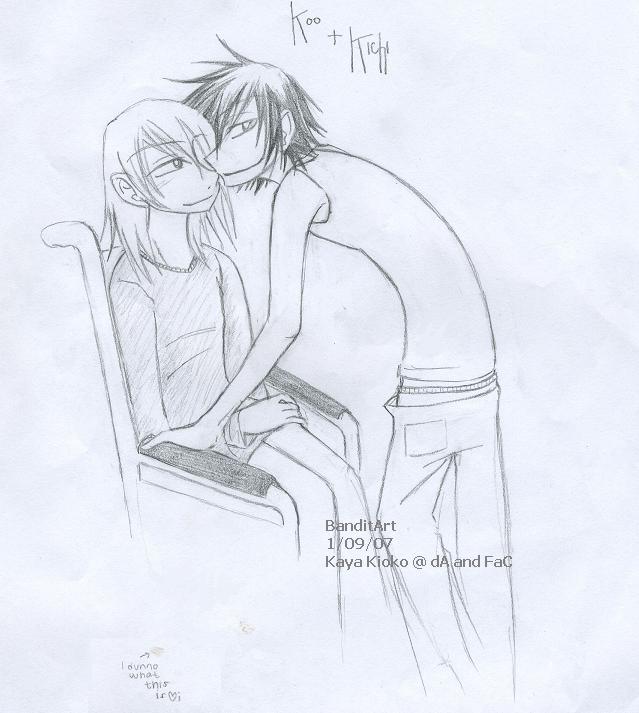 Description
Uh here's a picture!

I wasn't really sure what category this went into--it doesn't really qualify as yaoi but it is a couple. Hmm. *rub chin*

Anyway, these are two roleplay characters of mine and Marla. Kichiro's the one in the wheelchair (yes that IS a wheelchair) and Haku's the other one. Poor little Kichiro's desperately in love with Haku, but sadly, Haku's quite the player. ): Kichiro doesn't know that Haku already have a boyfriend BUT OH WELL!

Sorry for the anatomy. Clearly I've read too many CLAMP manga.
General Info
Comments
12
Media
Graphite pencil
Time Taken
One hour and a half?
Reference
My brains!