Zusammen Beginnen Wir pg 9
Zusammen Beginnen Wir pg 9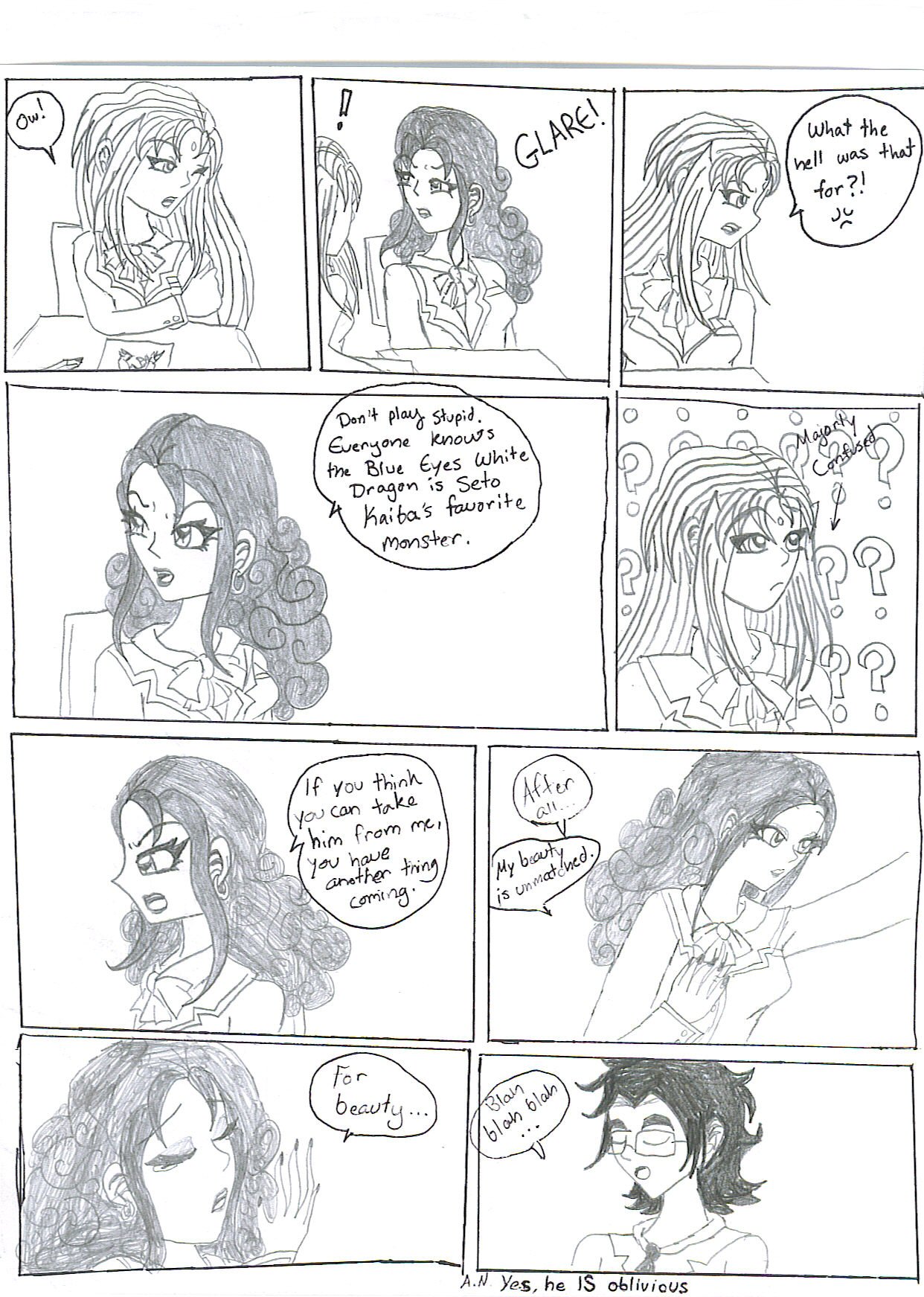 Description
HUZZAH! In honor of my birthda,y I have the next page to Zusammen Beginnen Wir. I hope you enjoy it.

Kay: Ow!

Minaki: *GLARE*

Kay: What the hell was that for?!

Minako: Don't play stupid. Everyone knows the Blue Eyes White Dragon is Seto Kaiba's favorite monster.

Kay: *Majorly confused*

Minako: And if you think you can take him from me then you have another thing coming. After all...My beauty is unmatched. For beauty...

Teacher: (I'm too lazy to look up his name) Blah blah blah.

A.N: Yes he IS oblivious.

I did bas Minako off Miss Chono for though of you who are wondering. I hope you enjoyed it.
General Info
Comments
18
Media
Graphite pencil
Time Taken
Hours
Reference
Yugioh Manga 1