NO!
NO!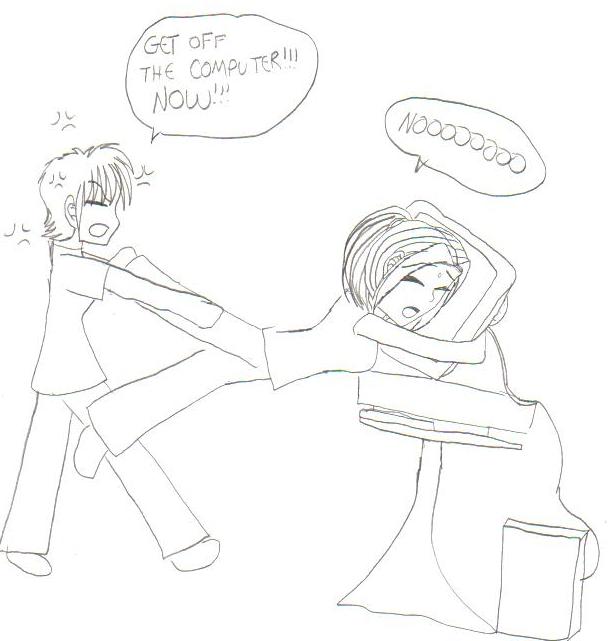 Description
LOL! XD I swear to God, one day this is gonna happen.

My grandma/oma HATES it when I'm on the computer for hours, so one day she is probably gonna grab my leg and try to force me away from the computer, and I'm gonna grab the monitor yelling "NOOOOOOOOOO!"

I thought this was a funny/cute idea. Still haven't shown it to my oma, I porbably should, see what she thinks. XP Well, please don't flame. And this character of Kay looks like I do at home, I always have my hair up and it's shorter than my OC's. Plus, my bangs are like that so yay for realism.
General Info
Comments
27
Media
Graphite pencil
Time Taken
Um...30 minutes maybe?
Reference
None