Kay and Chii
Kay and Chii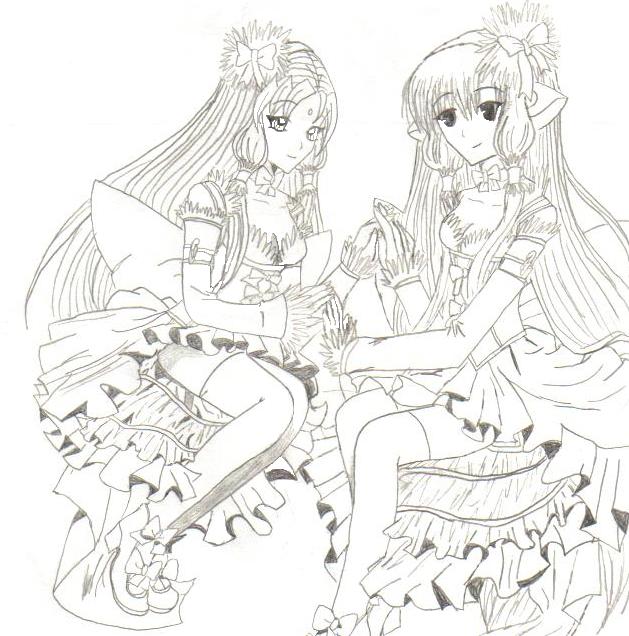 Description
Huzzah, my OC sitting with Chii. I did mess up the sizing a bit. Chii looks bigger, but she is actually suppossed to be shorter than Kay so I made it look like she was stretching out her legs and I guess she is sitting closer to the "camera."

It was originally Chii and Freya. But I just HAD to try this. I think they looks cute.

If I ever color this (which I probably won't because inking and coloring would kill me) Kay's dress is either blue or white and Chii's dress is pink.

Tell me what you think? Again, please don't flame. This pic took a REALLY long time to draw. Those dresses are SO hard to make look ok. I admire Clamp.
General Info
Comments
15
Media
Graphite pencil
Time Taken
2 Hours-3 Hours
Reference
Chobits Manga 7