Chu! ♥
Chu! ♥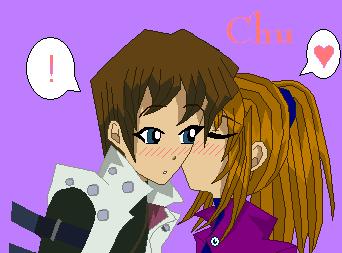 Description
*Falls over* This...took...HOURS to color and if you flame...then die. I actually like how this came out. I copied the pose from a Drew/May pic. Here's the pic.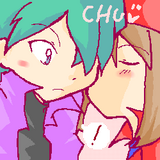 So if you compare you can kinda see it. I hope you like it and fave it because this is my cutest Kay x Seto pic eve,r even cuter than the chibi chefs.
Okies, I'm done rambling.
It was hand drawn and then colored on MS Paint
HELP! This is my best Ryuuzashipping pic EVER and I'd love it on my top five. So if you support Ryuuzashipping na dlike this pic, PLEASE favorite it.
General Info
Comments
78
Media
MS Paint
Time Taken
How many hours?
Reference
The pic you see in my A.N