Happy Birthday Seto
Happy Birthday Seto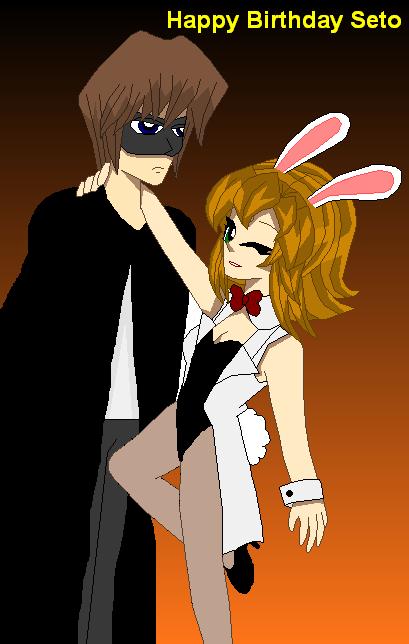 Description
HAPPY BIRTHDAY SETO
Yes, it's his birthday today. And it was much more difficult to upload then it should have been...so please like it.
Well, it's Seto's birthday party. It's a costume party and Kay is, for whatever reason, a playboy bunny and I think Seto is Phantom of the Opera.
They are taking a picture. Seto got a nosebleed later. lol, jk.
The outfit was based off Mai's outfit in Yugioh Duelist: 3. (That is a manga)
Pose ish mine
Kay ish mine
RyuuzaShipping is mine
Seto...i wish he was mine...
General Info
Comments
57
Media
MS Paint
Time Taken
A few hours
Reference
A pic of Mai for Kay's outfit