I am not a pillow ~ FushichouShipping
I am not a pillow ~ FushichouShipping
I am not a pillow ~ FushichouShipping
by
KionaKina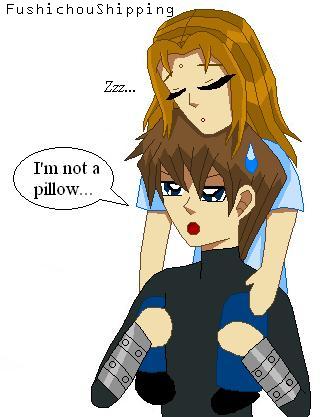 Description
FushichouShipping aka PheonixShipping is for my story here.
http://www.fanart-central.net/chapter-72315.html
It's suppossed to be real me x Seto. Yeah...don't flame me for that, ok?
There is another piccie similar to this. I'll color it and submit it another day. Enjoy.
Pose, mine.
Kay or...me...is...mine I guess
Seto...yeah, not mine...such a shame.
General Info
Comments
43
Media
MS Paint
Time Taken
Who cares?
Reference
None... zzz... *Falls asleep*