I'm Not an Arm Rest!
I'm Not an Arm Rest!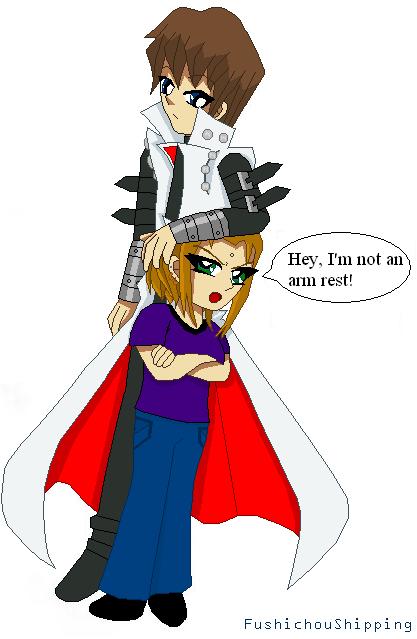 Description
This one was suppossed to be finished before "I'm not a Pillow" but it took me longer to finish.

Oh well. The idea is inspired by Cat, TyChou, and myself. Cat and I had a scene like this in an old RP, TyChou had a pic of Seto and Tabitha similar to this and I remembered it, and I am sometimes used as an armrest...not so often, but occasionally.

Another FushichouShipping pic. Ying!

Pose...I won't say it's mind because I was thinking of TyChou's pic, but I did not look at a pic and copy the posee. So...I drew it without referance.
Kay...or rather me...I guess I own me.
Seto...not mine... T_T
General Info
Comments
42
Media
MS Paint
Time Taken
Hours...
Reference
None