I Finished Driver's Ed!
I Finished Driver's Ed!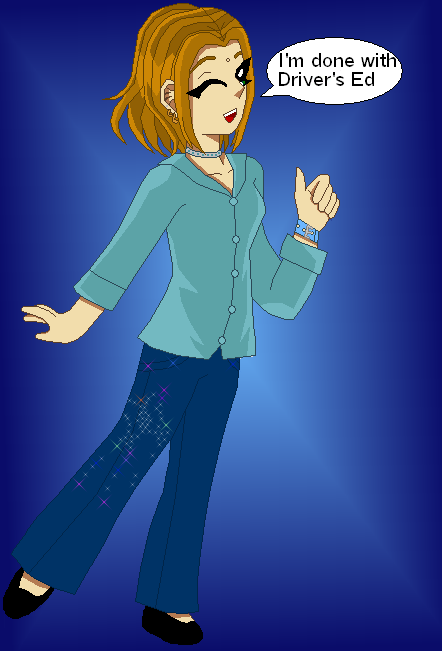 Description
YES! I so LOVE how this pic of me came out. I was seriously wearing this outfit when I drew it.

YAY!!!! I am done with Driver's Ed!!! So I drew this to celebrate. Took me two days to finish it though... -_-;;

There was NO reference...well, I stared at my own hand for about ten minutes to draw the thumbs up and looked at my clothes to get them right, but the pose I did not look at another pic!

*Proud* Persoanlly, I tihnk I came out cute. And my favorite part is my butterfly design on the jeans. I really have jeans like that with butterflies made of rhinestones and I tried to recreate it on paintshop.

Colored on MS Paint

Background and sparkles on Paintshop pro

I belong to me...I think
Pose ish mine
General Info
Comments
65
Media
MS Paint
Time Taken
Two days
Reference
NONE!