Ryuuza ♥ Shipping ♥
Ryuuza ♥ Shipping ♥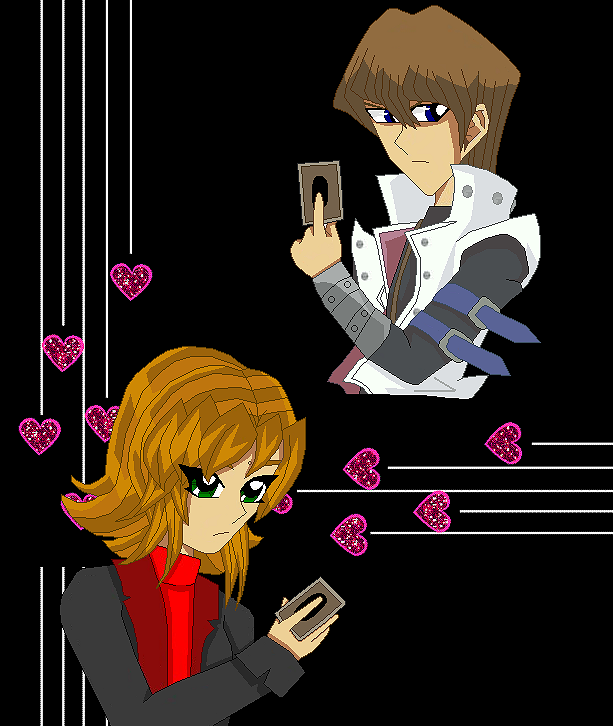 Description
I drew this at school a while ago and scanned it but forgot to color it. So I spent last night and this morning finishing it up.
I liked it so here it is.
Sadly enough, I have no idea which manga shots I used for the poses. I disclaim the poses as my own, but I can't properly source them. Sorry.
Background is not mine. Here's the link to it.
http://photobucket.com/mediadetail/?media=http%3A%2F%2Fi183.photobucket.com%2Falbums%2Fx74%2FThan...
Seto Kaiba © Kazuki Takahashi
Kay © KionaKina
Poses © Yugioh Duelist Manga (Not sure which volumes. If you find the poses, tell me the volumes and page numbers)
Background © Photobucket (Not sure who the artist is)
General Info
Comments
48
Media
Other digital art
Time Taken
Two days...
Reference
Some poses in Yugioh Mangas