Happy Christmas
Happy Christmas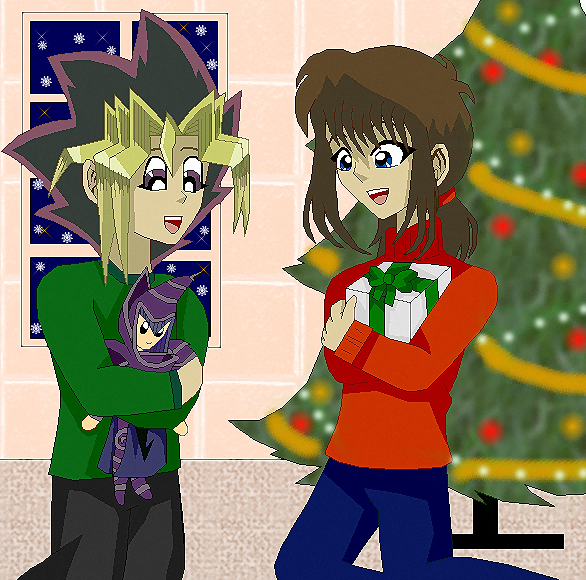 Description
This is my (real) entry for Kristen's double contest. Here's a link for anyone else who didn't know about it and may went to join.
http://www.fanart-central.net/pic-645961.html
This is also a Christmas gift to Kristen.
Yugi and her are opening gifts. She gave Yugi and Dark Magician plushy and she has yet to unwrap her gift. The background kinda sucks, but I LOVE how Ki-Ki and Yugi came out. I drew her hair in a ponytail because it normally looks better that way.
Poses are mine.
I looked at pics of Yugi and Anzu to help draw them.
Backgoround was drawn by me.
Kristen belongs to SnowKitty
Yugi belongs to Kazuki Takahashi.
General Info
Comments
29
Media
Other digital art
Time Taken
I don't even wanna know...
Reference
*Points at A.N.*