You will be missed~
You will be missed~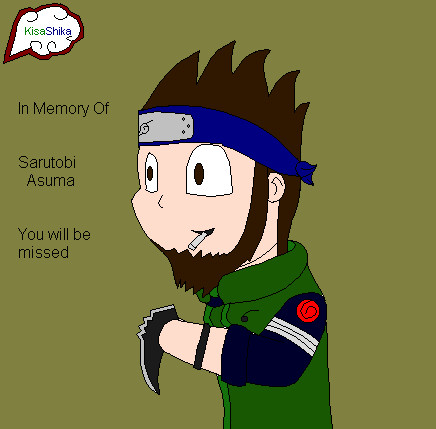 Description
A tribute to Asuma-sensei. Curse you Hidan! Shikamaru shall get revenge on you!

Song I listened to while making this~ Take on me/ by Aha

WHY IS THIS THE FIRST TRIBUTE TO HIM!? Are there only few people who liked Asuma? So what if he made Shikamaru smoke! Shika did that after he died! Get hearts people! The only Sarutobi left on the show is Konohamaru!
General Info
Comments
11
Media
MS Paint
Time Taken
Twenty minutes
Reference