year old Jeremie (Back with a bang)
year old Jeremie (Back with a bang)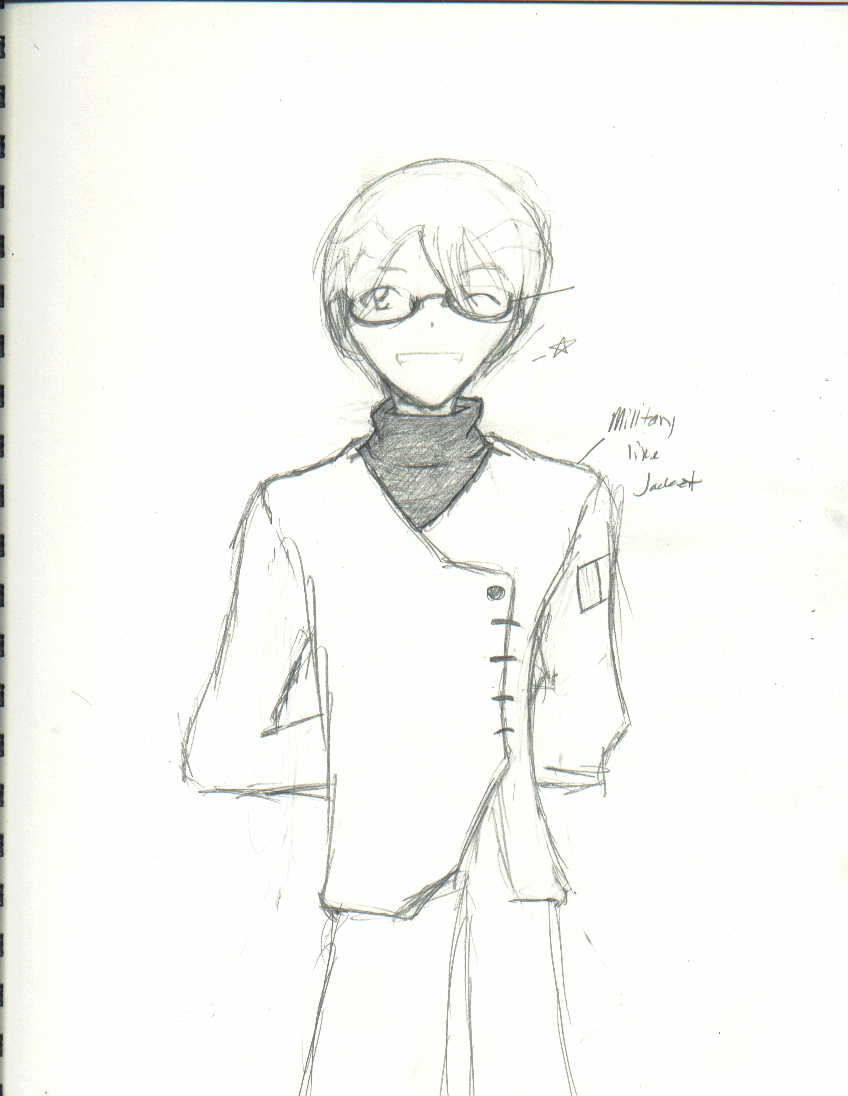 Description
I'm back with a bang! Here's the latest character sketch for my humor fanfiction (and hopefully one day Doujinshi/Fan comic) 'Everyone Wants Belpois!' (name may be changed)

Of course, you can see this is Jeremie. He's much older now, sixteen years old. I've finally fixed my problem with his hair style so now it looks like his cannon hair style. His glasses are another nice fix, I was having trouble with them before. I stole the idea from Negima! and how he did Takamichi/Takahata's glasses.

I gave his outfit my artistic swing and gave him a military like jacket with the French flag on his shoulder. Of course, Jeremie wouldn't quite be Jeremie without a turtle neck, so he has a black turtle neck beneath his jacket. He certainly looks sophisticated gentleman now, and I intend him to be one.

His arm looks fooked. I'm not perfect. Whatever. Comments welcome!