Sly Cooper, Japanese Edition
Sly Cooper, Japanese Edition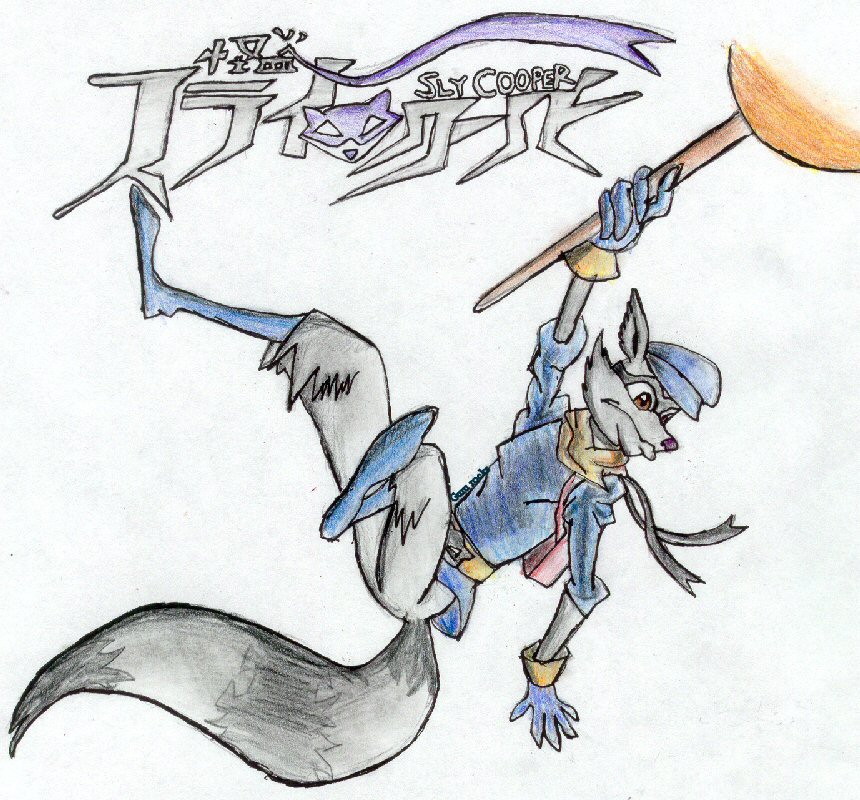 Description
I did this one a few weeks ago when I had to wait for my Algebra class to start up. It's Sly Cooper again, but this time, the title of the game is in Japanese. Coolio!! I've always wondered what Sly would say if he spoke in Japanese.

Sly Cooper is copyrighted to Sucker Punch Productions.
Picture drawn and colored by me.

P.S. Don't say I didn't do this one, 'cause I really did. You just didn't see me do it.