Unfinished Doujinshi Shower
Unfinished Doujinshi Shower
Unfinished Doujinshi Shower
by
Kuroko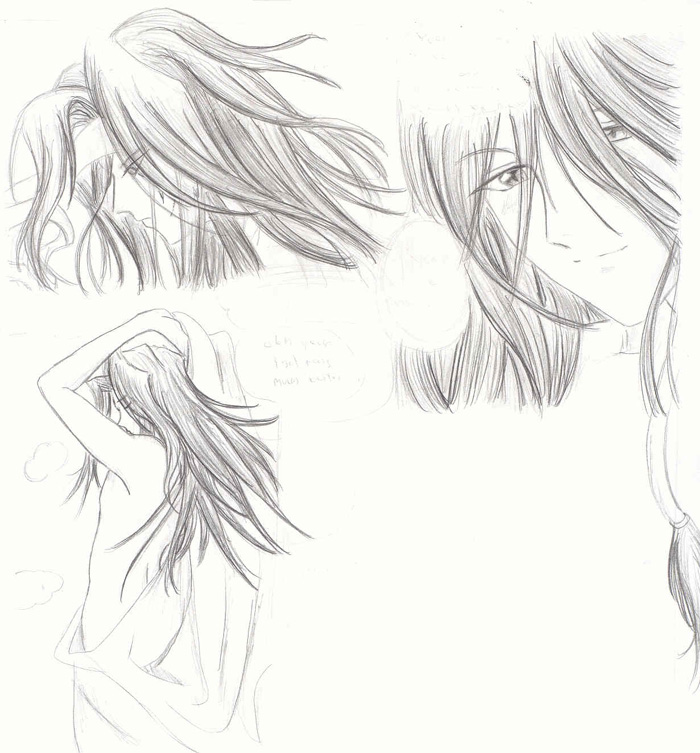 Description
Yes it's him again in the ealry days not too far back. It was about a year ago. I had attempted to draw a mini Doujinshi for a good friend of mine. It was a birthday gift more on the humor side on ' A Morning In Zhun's Life' but, well things didn't turn out well and my friend asked me to do other stuff and I accidently forgot all about it, and now I havn't heard from her for years.<br />
<br />
I forgot what I was going to make happen, but I recall is that well, Zhun wakes up,thinks about a good shower to wake him up and to head down to the kitchen for a snack where some accidents happen heh..<br />
<br />
Oh well, well this is the attempt of the first page lol. Mind you, no dialog was added in at this time, now it's just the pics. Yes I know you can see scribbled rough writings just to measure space on the word box, but to be honest I don't remember what I wrote nor can I read it heh scary.
General Info
Comments
11
Media
Unspecified
Time Taken
Reference