Pyrénée sleeping peacefully with her teddy bear
Pyrénée sleeping peacefully with her teddy bear
Pyrénée sleeping peacefully with her teddy bear
by
Kuroko8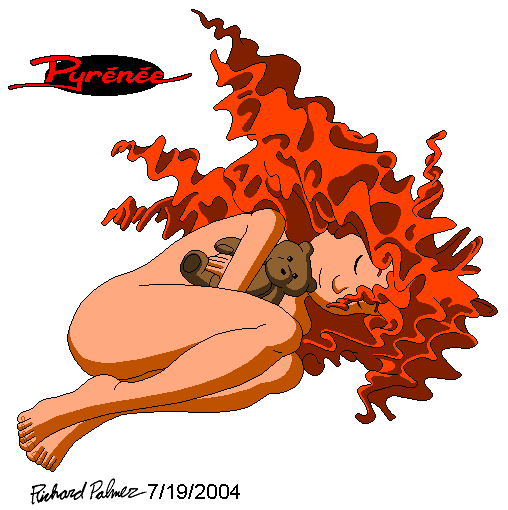 Description
Alternate Title: Pyrénée dormant paisiblement avec son ours de nounours
For those of you unfarmilliar with the Graphic Novel, Pyrénée, the story is about an orphaned girl raised in the remote French Pyrenees by a bear and follows her survival in the wilderness to her coming to terms with her humanity.
it's a very good book, and the nudity is only very tastefully done, yet it still hasn't been translated into english yet due to the censorship laws of most english speaking countries.
(For those of you who want to find out more about the Pyrénée graphic novel, take a look at
http://www.p-synd.com/wild/pyrenee.htm
, so far as I know it's the only english language Pyrénée site out there).