Pyrénée discovers a new stone
Pyrénée discovers a new stone
Pyrénée discovers a new stone
by
Kuroko8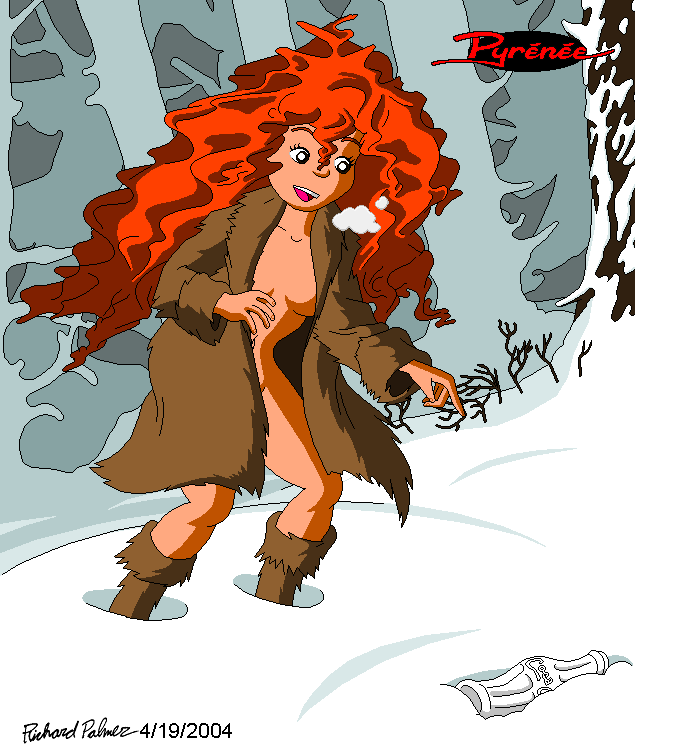 Description
Alternate Title: Pyrénée découvre une nouvelle caillou
The scene I'm trying to depict here takes place towards the end of the book. where Pyrénée uses the fur coat and boots she found to explore after a snowstorm. there is also a running thing with the bottle which Pyrénée continuously reffers to as a "caillou" or stone. basically it is the first man made artifact she has seen, this scene is when she finds a second one and discovers what it is really called.
Anyway, the picture of Pyrénée and the bottle was done last year, but I added the background within the last month, and frankly I'm happier with it.
(For those of you who want to find out more about the Pyrénée graphic novel, take a look at
http://www.p-synd.com/wild/pyrenee.htm
, so far as I know it's the only english language Pyrénée site out there).