The Bear wearing his old collar and chain
The Bear wearing his old collar and chain
The Bear wearing his old collar and chain
by
Kuroko8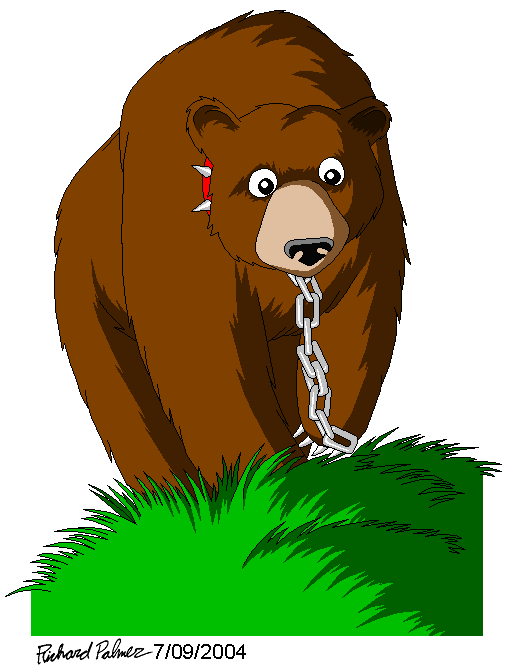 Description
Alternate Title: L'ours portant son vieux collier et chaîne
An MS paint drawing of the bear from the Pyrénée graphic novel, this one with his coller on. :(
unfortunately when it comes to MS paint, fur is one of the things I have the most trouble drawing. this one turned out rather well though and I like the way the grass came out. I almost added sound effects to this drawing (drew in the clicking and clacking of the chains) but in retrospect I'm glad I didn't as it would have taken away from the piece.
(For those of you who want to find out more about the Pyrénée graphic novel, take a look at
http://www.p-synd.com/wild/pyrenee.htm
, so far as I know it's the only english language Pyrénée site out there).