Pyrénée's nocturne
Pyrénée's nocturne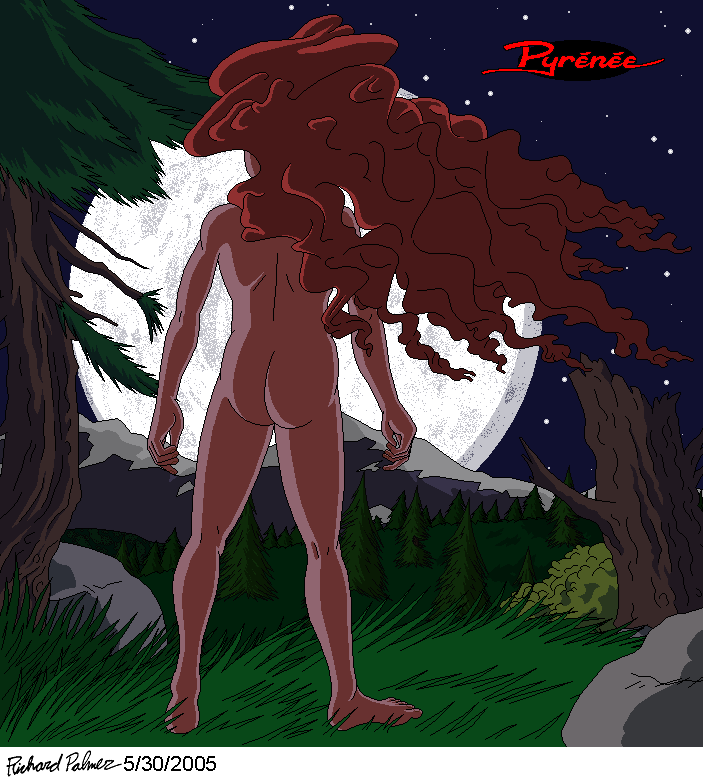 Description
Alternate title: Le nocturne de Pyrénée
I have a feeling these pictures are going to become my signature on this site. this particular MS Paint pic of Pyrénée represents an accomplishment for me in that with this pic I've found a better way to work with color with MS Paint. MS Paint, of course, is the one art progam out there that doesen't use color filters so a pic like this, using all night colors, takes some work to get the colors right. this one took me a while, and if I were to do it again I'd probably change the position of the moon, maybe add more detail to it while I was at it, but I'm still happy with the way this pic turned out.
(For those of you who want to find out more about the Pyrénée graphic novel, take a look at
http://www.p-synd.com/wild/pyrenee.htm
, so far as I know it's the only english language Pyrénée site out there).